The Day I Met Jenny Lawson, the Bloggess
Posted by Gerri Willis on Monday, March 18, 2013 at 9:15 PM
By Gerri Willis / March 18, 2013
Comment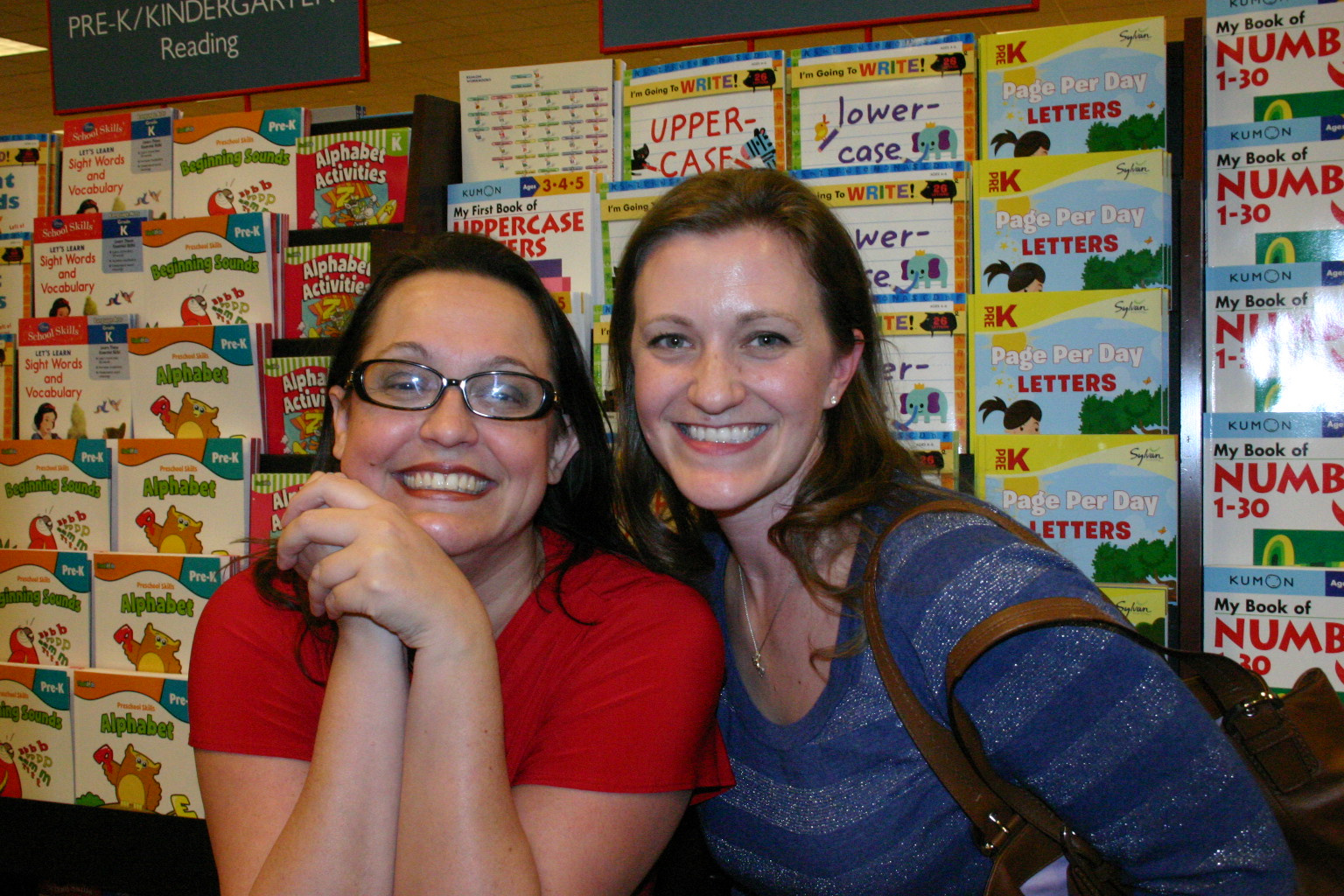 Have you ever really, really, really wanted to meet someone famous? For me it was Jenny Lawson, author of Let's Pretend This Never Happened. When I heard she was going to be in town for a book signing I was over the moon excited! I knew I had to get Jenny something special, especially since it seemed like she was coming to Louisville just to say Happy Birthday to me!
So I commissioned my friend Lindsey to make her a special gift.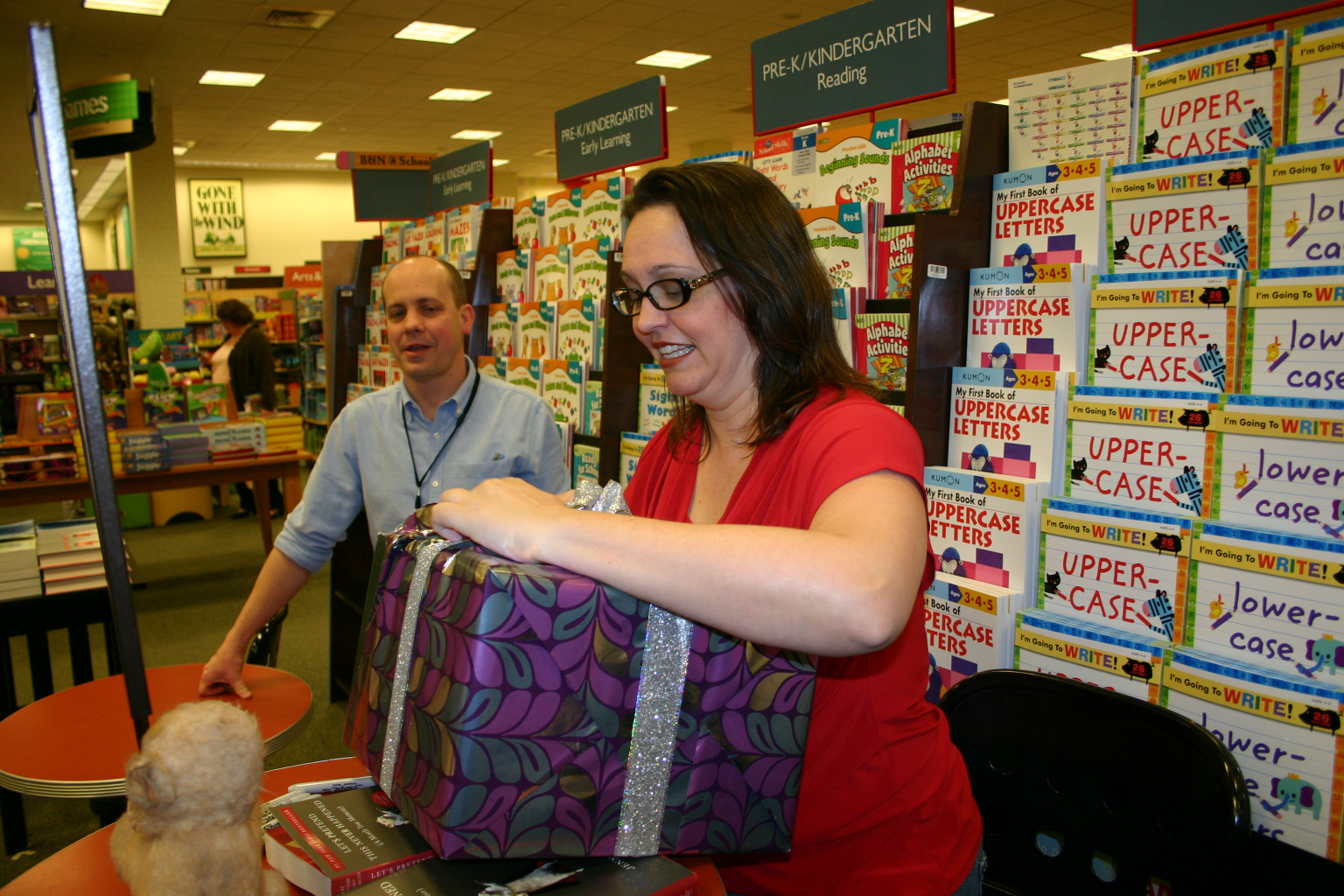 At first Jenny was all, "Sure, I would love to open this gift! Even if it is wrapped and I have tons of people waiting for me"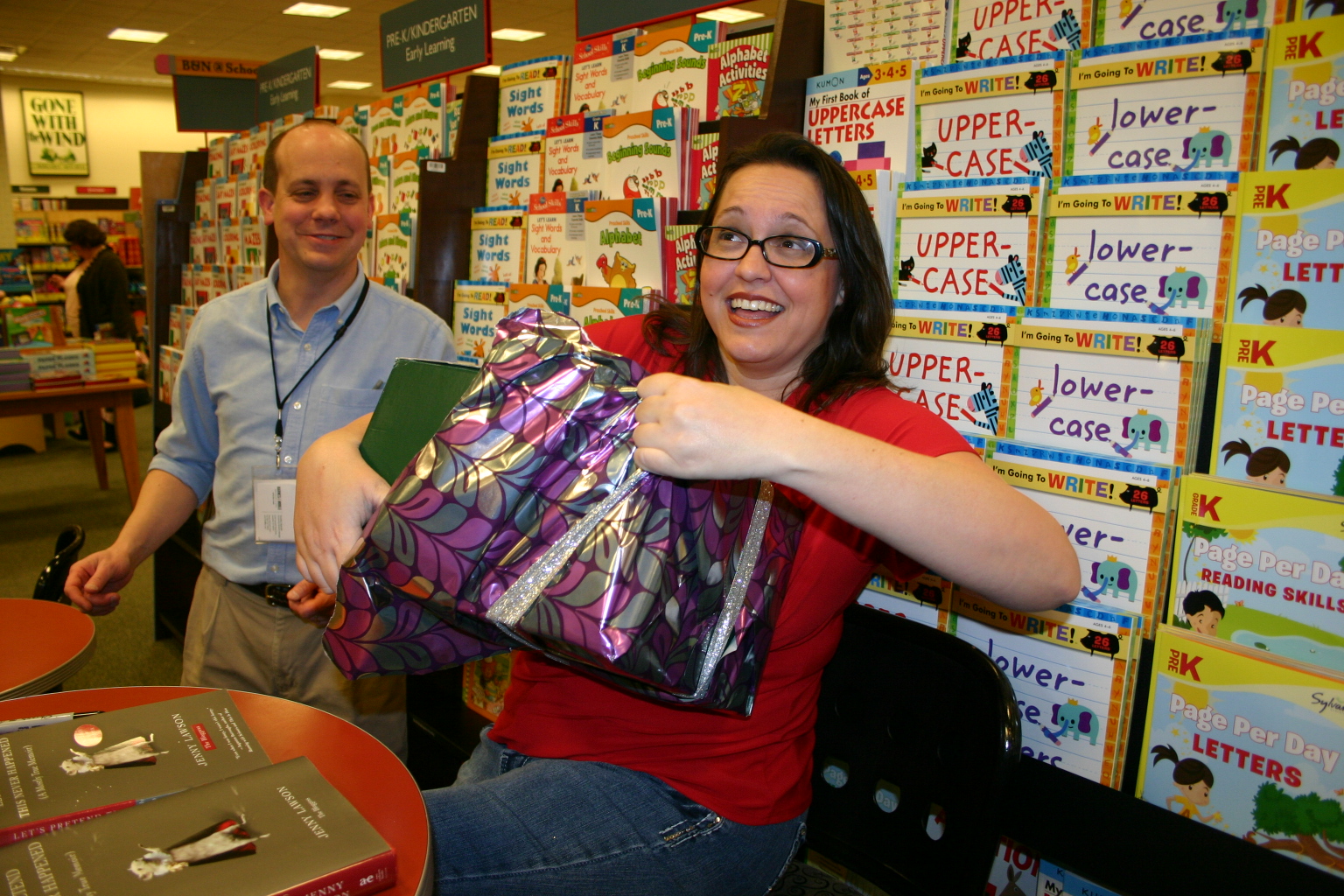 "Wow, You did such a great job wrapping this, do you work for the CIA keeping things under wraps?"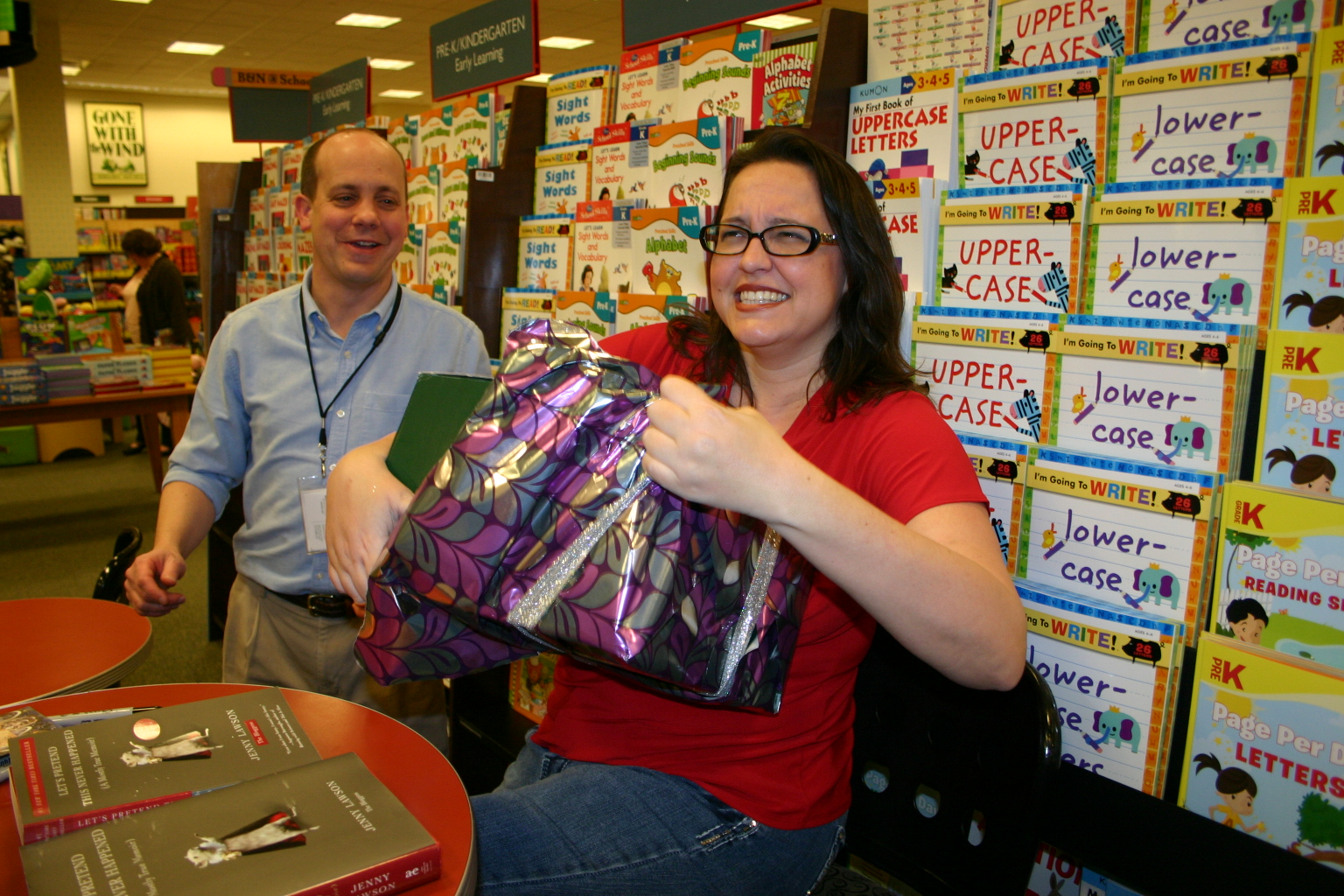 "Seriously, WTH! Did you wrap this in Wolverine's petrified skin?"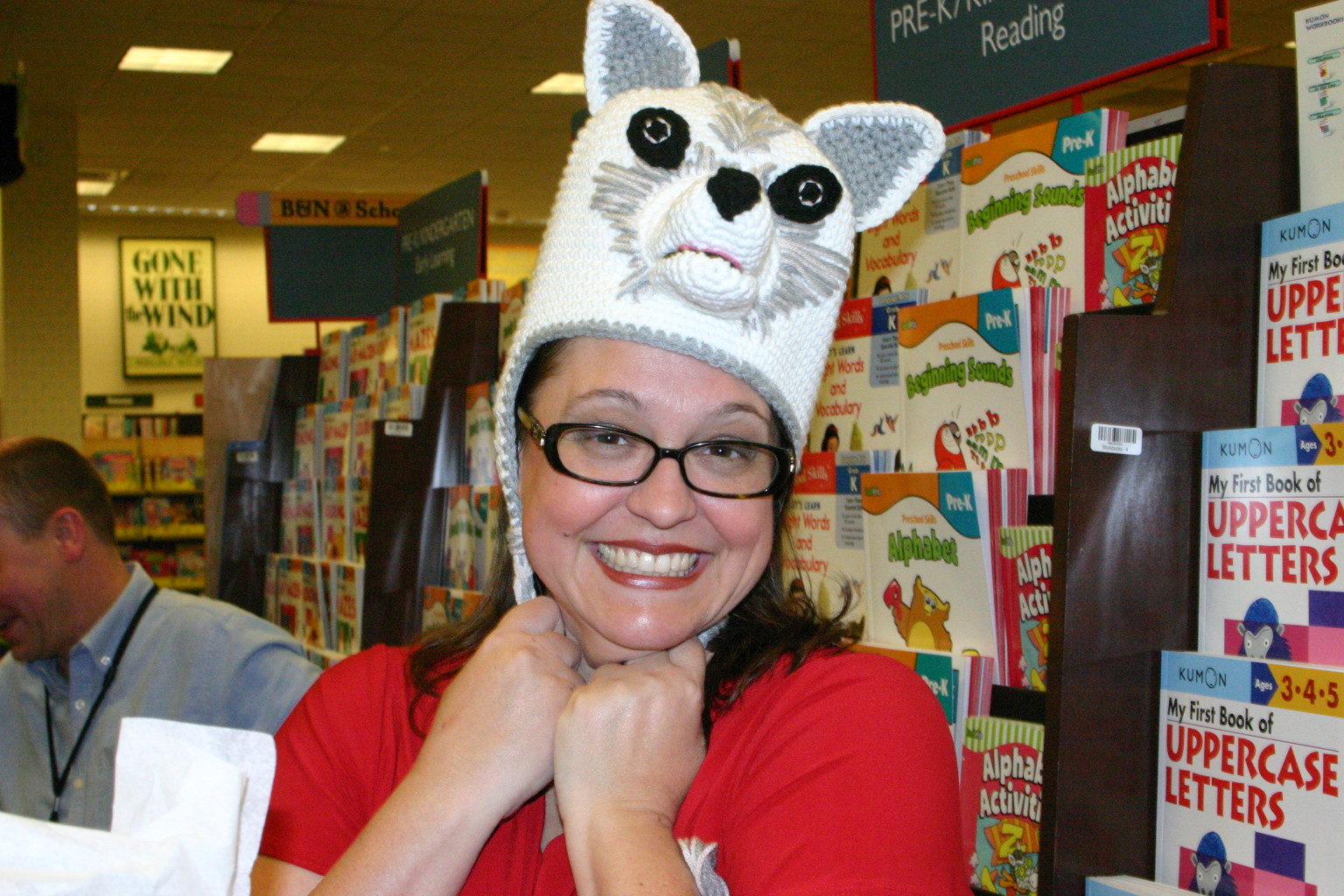 Completely worth the wait though once she saw it was her very own faux Wolf Blitzer hat.
(Sans real teeth and fake eyes- that would have been AWESOME! Damn, hindsight is 20/20)
At least this Wolf Blitzer is allowed to go anywhere, with no fear of someone throwing paint on him, well, unless it's a Team Edward party, and then who knows what could happen.
And a special surprise!! What Jenny didn't know is that she was proposed to during her reading!
He was too shy to come any closer though.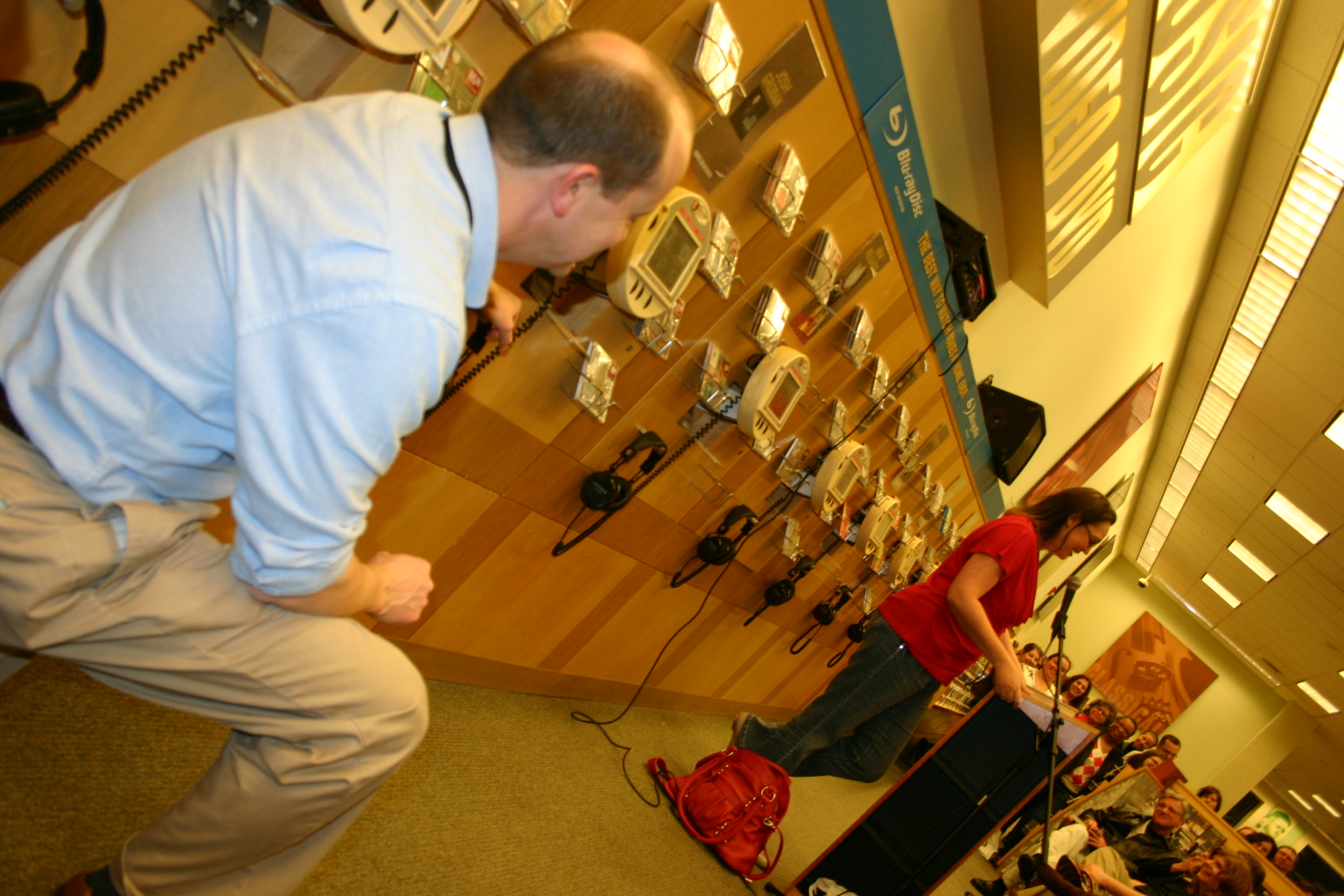 "She had me at Explosive Diarreha!
In the end, meeting Jenny, although I didn't say anything clever, I forgot to ask her to take a funny picture with me, and I forgot to ask her to do a spokes-video for me ( "Gerri is my favorite Louisville Realtor!") was still pretty awesome. I can only think of two other people I was that excited to meet- and I birthed both of them.
Thanks for stopping in Louisville, we don't care how you pronounce it as long as you had fun!