Seneca Park
Posted by Pam Ruckriegel on Tuesday, May 5, 2015 at 2:07 PM
By Pam Ruckriegel / May 5, 2015
Comment
View Louisville homes under $200,000.
View Louisville homes under $250,000.
View Louisville homes under $300,000.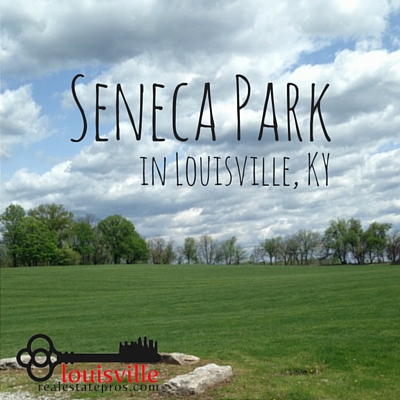 Whether you are an avid bicyclist, always up for a last minute softball game with friends, or just enjoy a simple afternoon running around with the kids, Louisville, KY has you covered. Our city is home to some absolutely wonderful parks with locations spread all across Jefferson County. Seneca Park is certainly one of those that is worthy of your time!
Have you had a free home market analysis lately? Now is the time to sell!
Located between the neighborhoods of Seneca Gardens and Cherokee Gardens (and just outside the beautiful neighborhood of Crescent Hill), Seneca Park is a large area perfect for anyone looking for some outdoor enjoyment. Covering a huge 530 acre area, the park really covers all the bases to cater to almost any type of outdoor enthusiast. Stretching from Cannons Lane, across I-64, and all the way to Bowman Field, the location is suitable for any local residents. The park has various entrances, so roadway access is super convenient as well.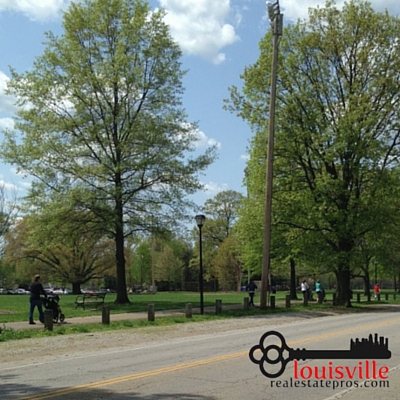 Seneca Park pulls in numerous locals because of its great paved walkways. You will always see people pushing strollers along the large paved loop that circles the baseball and soccer fields. It's a great area to meet up with a friend or two for some exercise and social time. For as many parents with strollers you see, there is likely an equal amount of park-goers with pets. It's nearly impossible to walk the busy pathway without exchanging friendly hellos with others taking their dogs for a run. If you are looking for an easy (and flat) way to get in some exercise, while avoiding secluded areas, the main oval loop at Seneca Park is the perfect place to check out.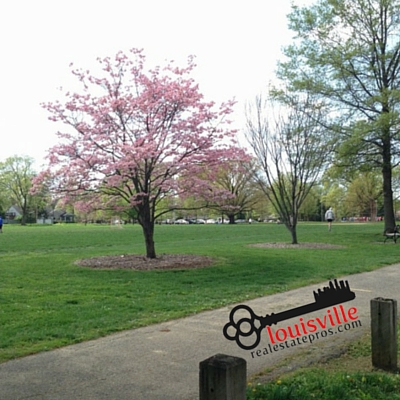 One of the other main draws of the park is its fantastic biking opportunities. Marked bicycle lanes line the streets making the area a go-to spot for cycling enthusiasts. While the main loop is flat, much of the remaining park is hill-covered and winding; it's the perfect physical challenge for bicyclists. Roadways connect Seneca Park directly to Cherokee Park providing an even larger pathway system for long-distance cyclists. Louisville is a truly bike-friendly city, and our parks really do a great job emphasizing this!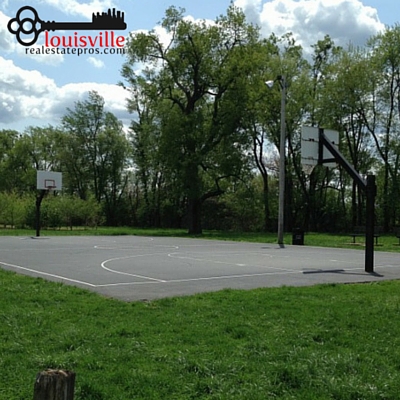 Along with clear cycling lanes and nicely maintained walking paths, Seneca Park offers various other activities to cover almost any interest. Baseball fields, soccer fields, basketball and tennis courts provide plenty of choices for the sports lovers in Louisville. When baseball games or practices aren't using the fields, the large grass-covered area is great for kite flying with the kids. Tree coverage is kept to the outer edges of the fields, so you'll have plenty of open space here too. You may even spot some small planes making their way to Bowman Air Field while playing on the playground. For the golf lover, Seneca Golf Course (a popular 18-hole course) covers a large portion of the park as well.
Search homes for sale in your neighborhood here.
As you can see, Seneca Park really has it all! Children and adults, alike, find everything they are looking for in an outdoor setting. What's the best part? It is conveniently located within a residential area and just moments from I-64. There isn't anything better than living so close to such a beautiful park. The potential for family adventures here are endless!

Are you buying or selling a home near Seneca Park? Let us help you discover and showcase the true beauty that the area has to offer! Contact Pam Ruckriegel with Louisville Real Estate Pros at Keller Williams Realty Louisville East today. 502-435-5524.