Hospitals Within 20 Miles of Crestwood, KY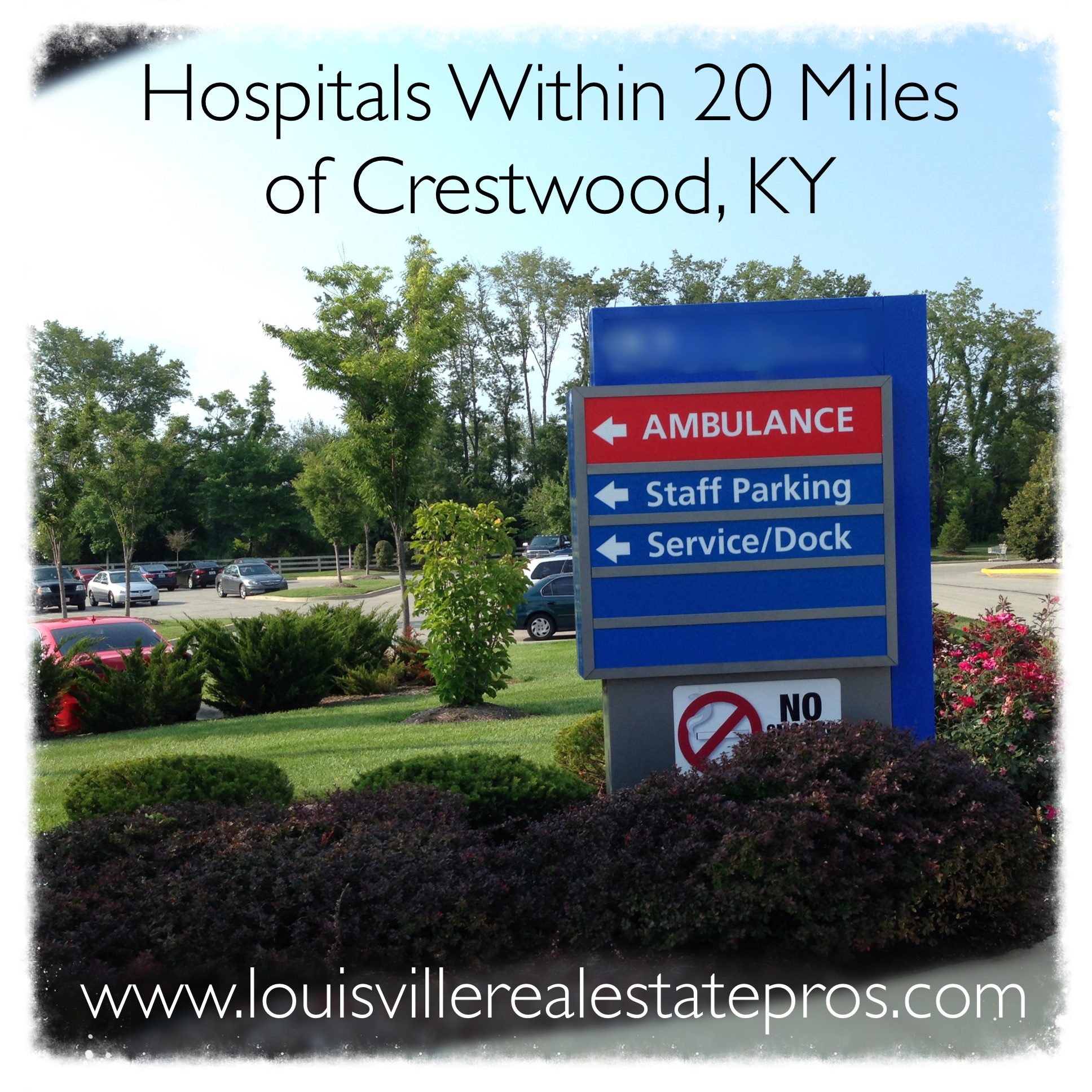 Crestwood is a beautiful area known for its feel of true Kentucky country. However, one of the many perks of its location is the fact that it still remains in close proximity to the city of Louisville. Sitting approximately 20 minutes from downtown, Crestwood residents can rest assured knowing they have full access to Louisville's hospitals and medical facilities while still enjoying the serenity of the country-side. With so many wonderful homes available in the nature-filled area of Crestwood (and the rave reviews of the Oldham County School District), there is no reason to rule anything out due to the distance from the city. In fact, almost all of Louisville's hospitals are within a 20 mile drive! Below is a list of facilities with their proximity to the city of Crestwood. Why not enjoy the best of both worlds?
The University of Louisville Hospital, located at 530 S. Jackson Street, 40202, is only 19 miles from the Crestwood area. Along with the James Graham Brown Cancer Center and University Physicians Associates, University Hospital is part of a large medical complex in downtown Louisville. UofL Healthcare is an academic medical...