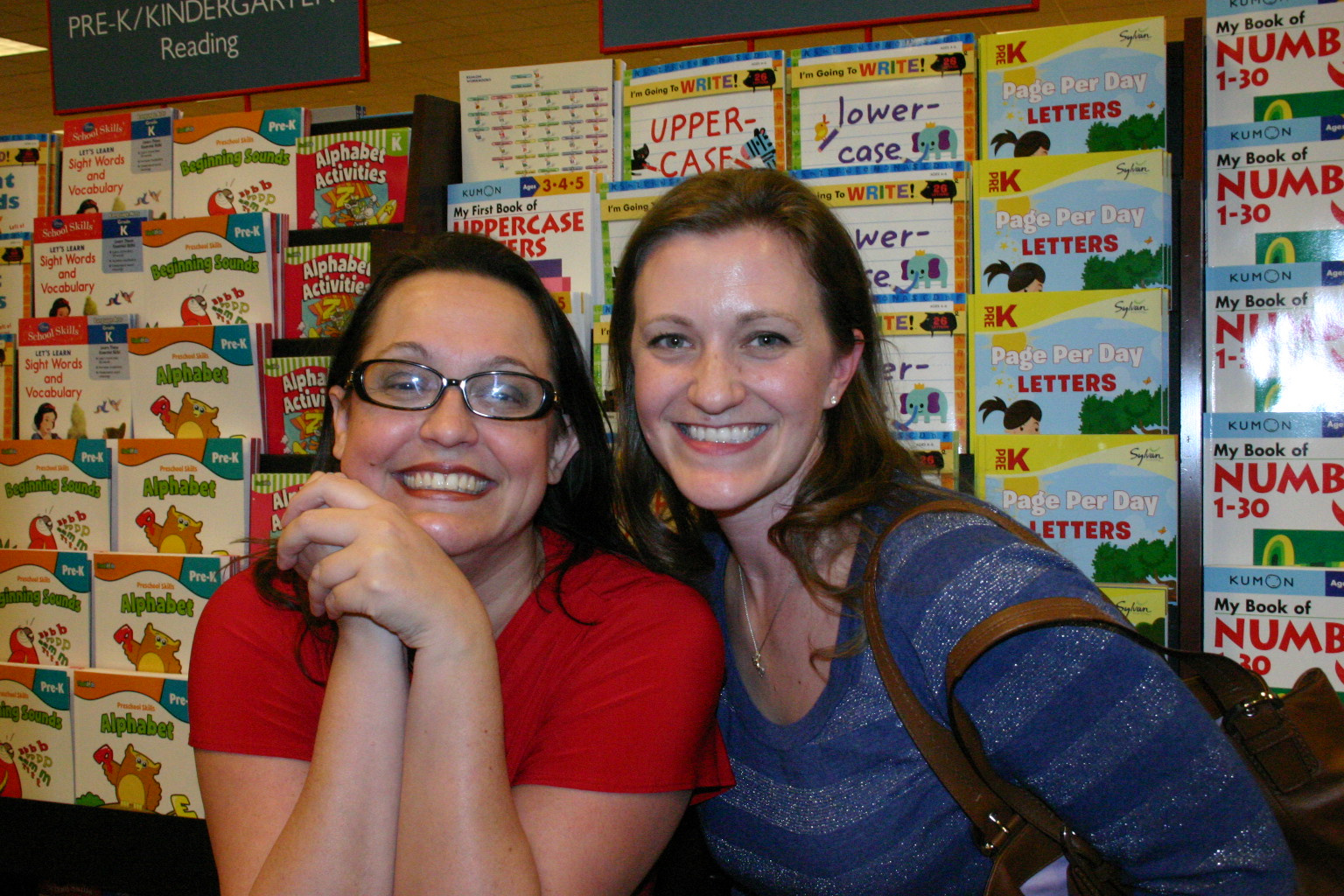 Have you ever really, really, really wanted to meet someone famous? For me it was Jenny Lawson, author of Let's Pretend This Never Happened. When I heard she was going to be in town for a book signing I was over the moon excited! I knew I had to get Jenny something special, especially since it seemed like she was coming to Louisville just to say Happy Birthday to me!
So I commissioned my friend Lindsey to make her a special gift.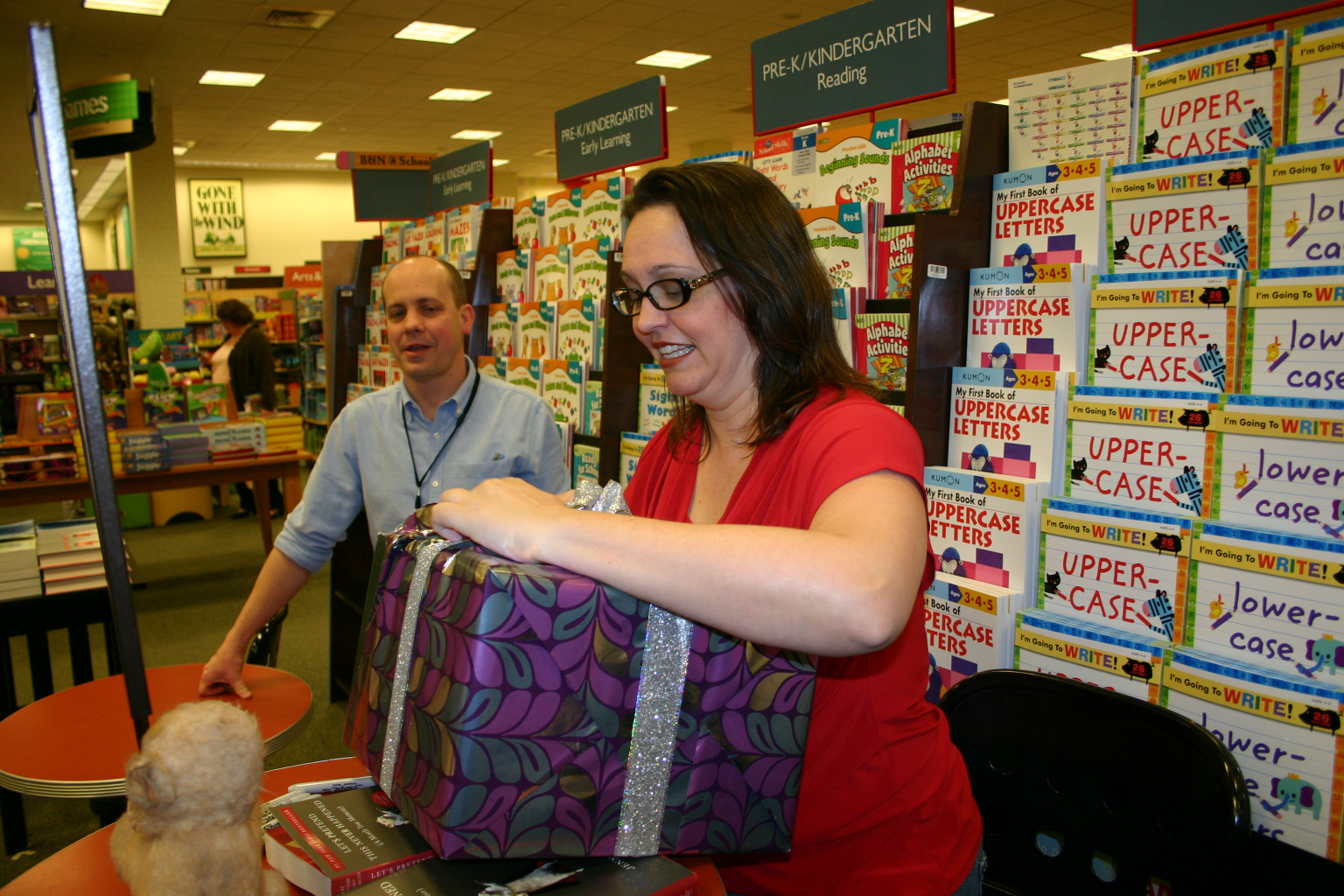 At first Jenny was all, "Sure, I would love to open this gift! Even if it is wrapped and I have tons of people waiting for me"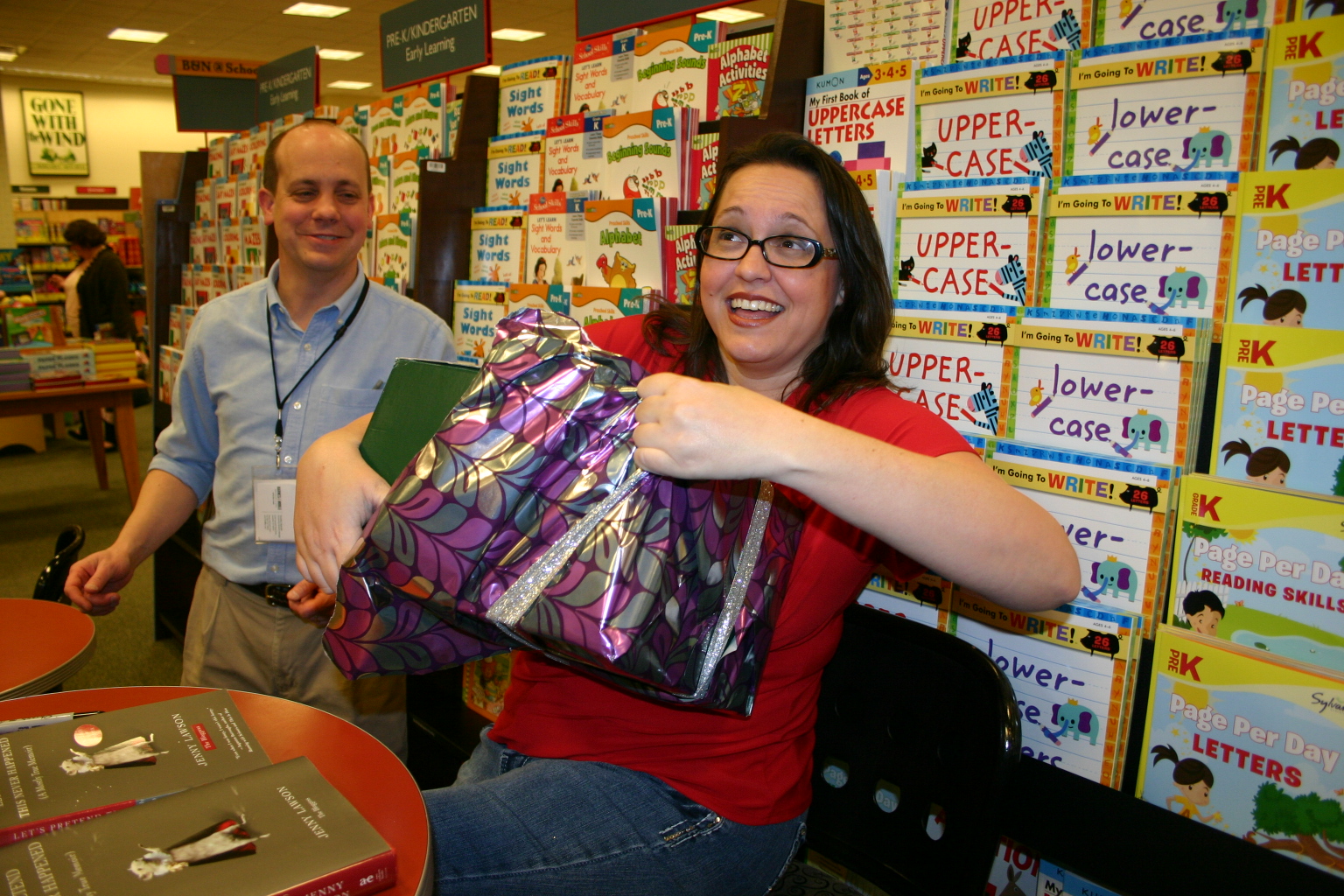 "Wow, You did such a great job wrapping this, do you work for the CIA keeping things under wraps?"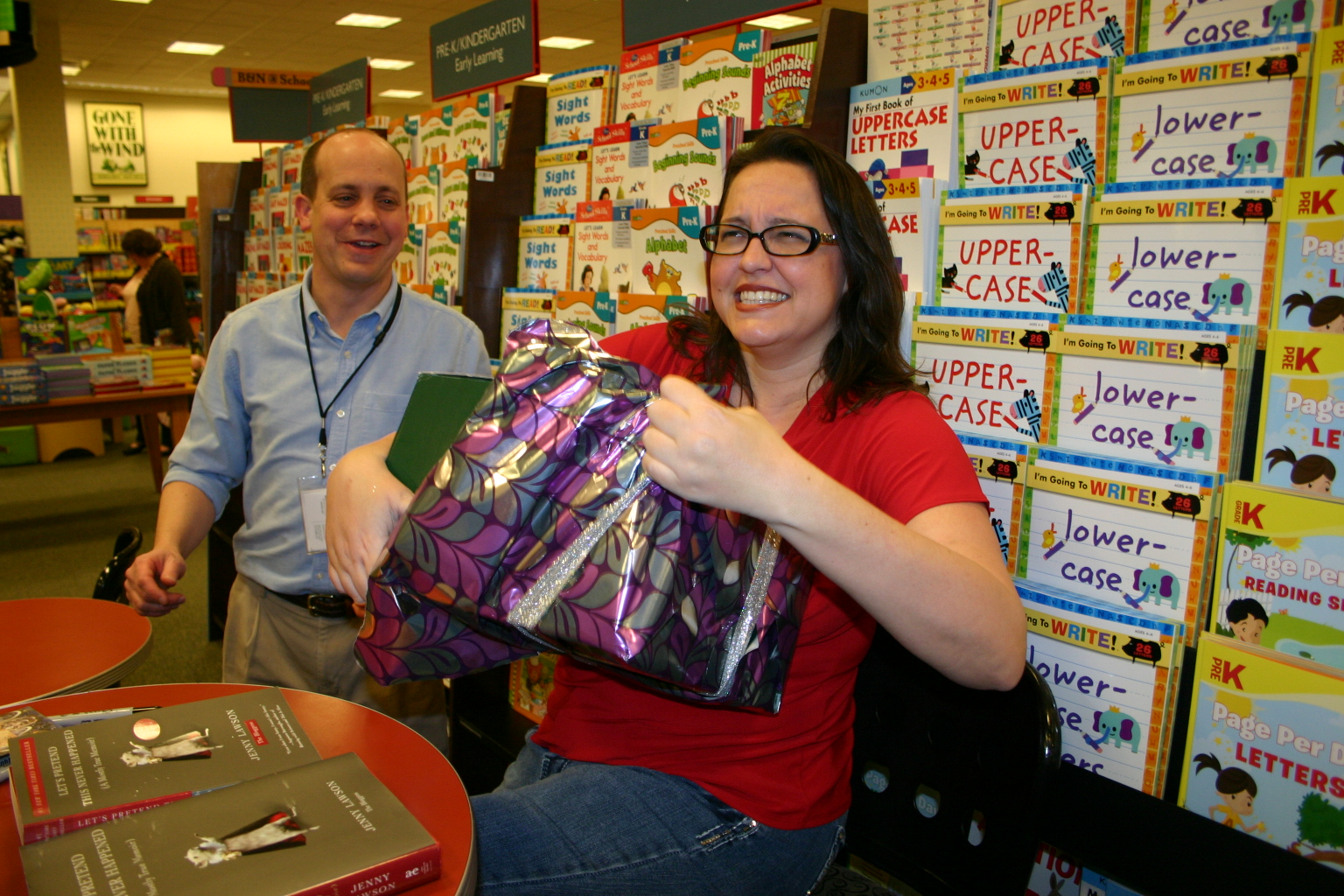 ...