How to Create Your Home Buying Wish List
Posted by Pam Ruckriegel on Wednesday, September 23, 2015 at 10:30 AM
By Pam Ruckriegel / September 23, 2015
Comment

Buying a home can be an exciting new adventure! At times, it can feel a bit overwhelming as well. This is a huge decision that will impact every facet of your life, and there aren't many other major life decisions that take require you take your past, present, and future into account.
Planning to sell your Louisville home? It might be worth more than you think!
If you have owned a home before, you may already have a list of requirements when searching for a new place to call your own. However, as a first time home buyer, you may have no idea where to even begin! Luckily for you, we have a comprehensive list that will set you on the right track.
You may also like: 5 Questions to Ask Yourself When Preparing to Sell Your Home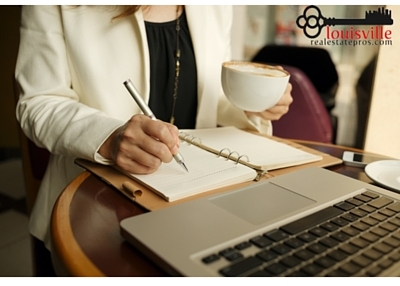 When looking through these questions, jot down your answer. Later, it will be helpful to go back through and separate each item into one of two columns: Must Have or Would Like to Have. For example: Maybe you Must Have 3 bedrooms to accommodate you, your spouse, and the kids, but you Would Like to Have 4 bedrooms for the extra space it would provide. Starting the home buying process with a definitive list of want you need vs. what you want will help your Realtor find the perfect space for your family. Remember that there is a give and take when it comes to real estate. However, if you maintain an open mind and a bit of flexibility, you are sure to find your new dream home. Let the fun begin!
Questions to Ask Yourself:
How many bedrooms are you looking for?
How many bathrooms are you looking for? Full/half?
How many floors? Single level? Two-story?
Which area of town are you interested in? Close to school or work?
Are you hoping for a move in ready home or are you open to renovations?
How large of a yard do you want? Do you need room for pets?
Are you drawn to older or newer homes? Are you open to new construction?
How many square feet do you prefer?
Do you need a lot of storage space? Large closets, attic, basement?
How much garage space (if any) would you like?
Which type of floor plan appeals to you the most? Open floor plan/traditional style?
Do you hope for room to entertain family and friends?
What do you imagine your kitchen to look like? Size/recently updated?
What are some other additions that are important to you? Laundry, spare room, office, fenced yard, patio/deck, fireplace?

Are you ready to begin your search for the perfect home? Pam Ruckriegel with Louisville Real Estate Pros at Keller Williams Realty Louisville East is the best Realtor for the job. Contact her to get started today! 502-435-5524.
Let's find your Dream Home!