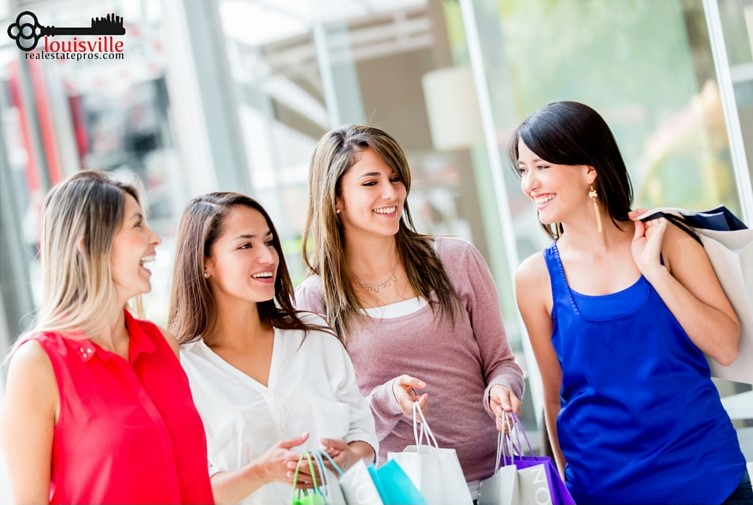 Located at 1315 Herr Ln. Louisville, KY 40222, Westport Village is an ever-changing outdoor shopping experience. With popular restaurants, unique retail options, and local businesses all within the same plaza, Westport Village can easily be your one-stop-shop for an afternoon of relaxed entertainment.
Clothing, home, and lifestyle stores include: Apricot Lane Boutique, Chartreuse, Chuck and Mike's Tennis Shop, Clater Jewelers, Closets By Design, Collections, Home Inspired, J. Carlton Shoes, J. Higgins Gallery & Framing, Louisville Tile Design Center, Oberer's Flowers, Playthings Toy Shoppe, Secret Garden, Shirt Tie N' Links, Summer Classics, Tunie's, Westport Whiskey & Wine, and Zi Olive.

Dining options include: Artesano Vino Tapas Y Mas, BoomBozz Pizzeria & Taphouse, The Comfy Cow, Hiko-A-Mon Sushi Bar & Fish Market, Jade Palace, Napa River Grill, Qdoba Mexican Grill, and Wild Eggs.
Establishments focusing on skin, hair, and body include: Avanti Skin Center of Louisville, Bend and Zen Hot Yoga, Bliss Nails & Organic Spa, Curves Fitness, Elements Therapeutic Massage, Fusion Salon, and Pure Barre Technique.
Other professional businesses include:...