Be ready for home showings in no time with these 5 basic steps!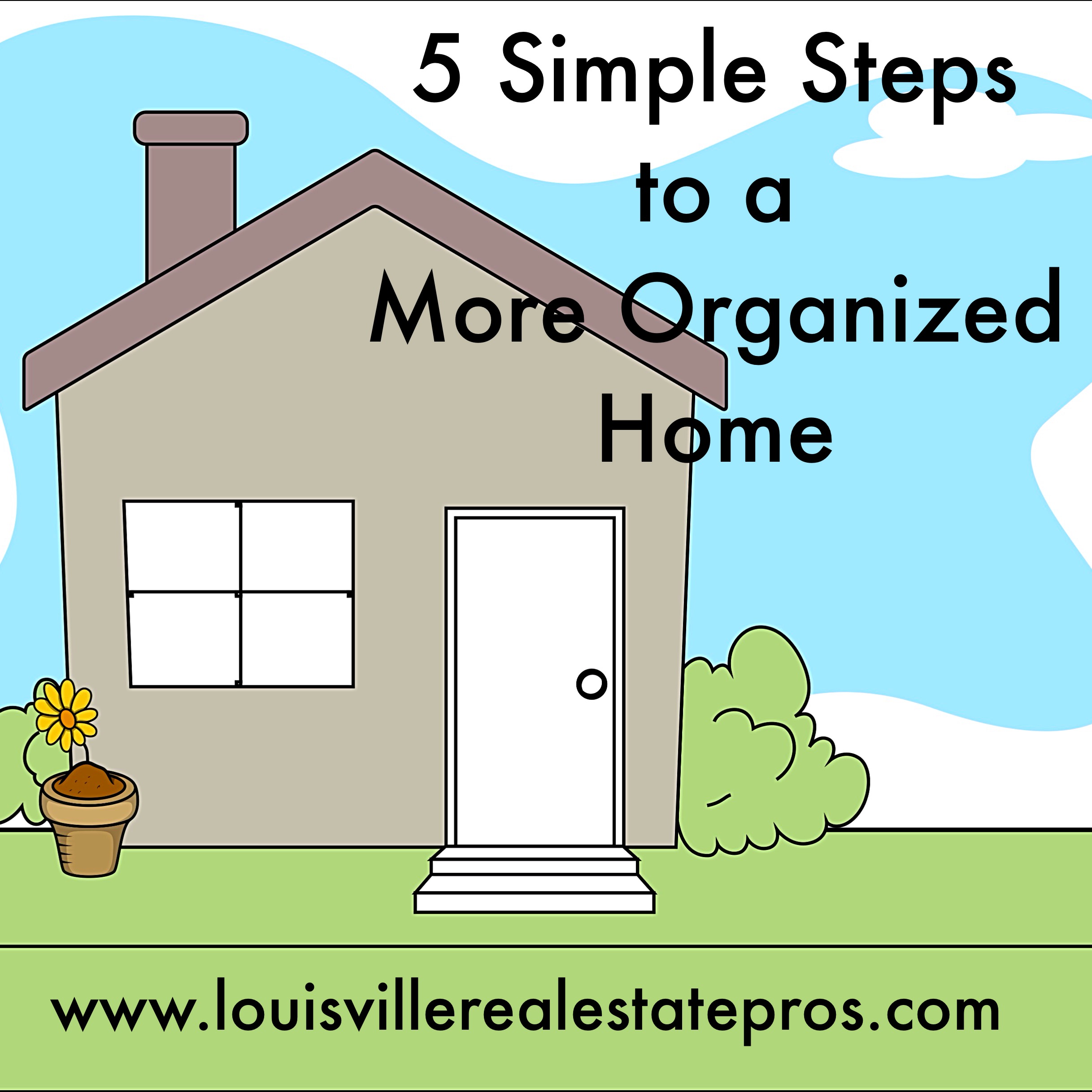 For most of us, maintaining an organized home is a never-ending battle. There are times when the place looks great and we feel like we finally have it under control. Other times, especially if you have children, it can feel like you're drowning in a deep sea of stuff. Truly, it happens to all of us. There are even a lot of people out there that will admit they have delayed selling their home because they just can't get through the clutter. (Organizing your home is an essential step in keeping your sanity while you have showings.) What's the good news? There are plenty of small changes that can be made to make a huge difference in the long run. Check out this list of 5 simple steps to maintaining a more organized home!
Step #1. Start everyday cleaning on a surface level.
This may seem obvious, but any sort of deep cleaning is near impossible when your home surfaces are cluttered. When you start to attack a room, clear all the tables and shelves of extra clutter first. Don't even think about sorting through your kitchen's inevitable junk drawer until you've done the dishes and sorted through that week's...