Relaxed living at its finest!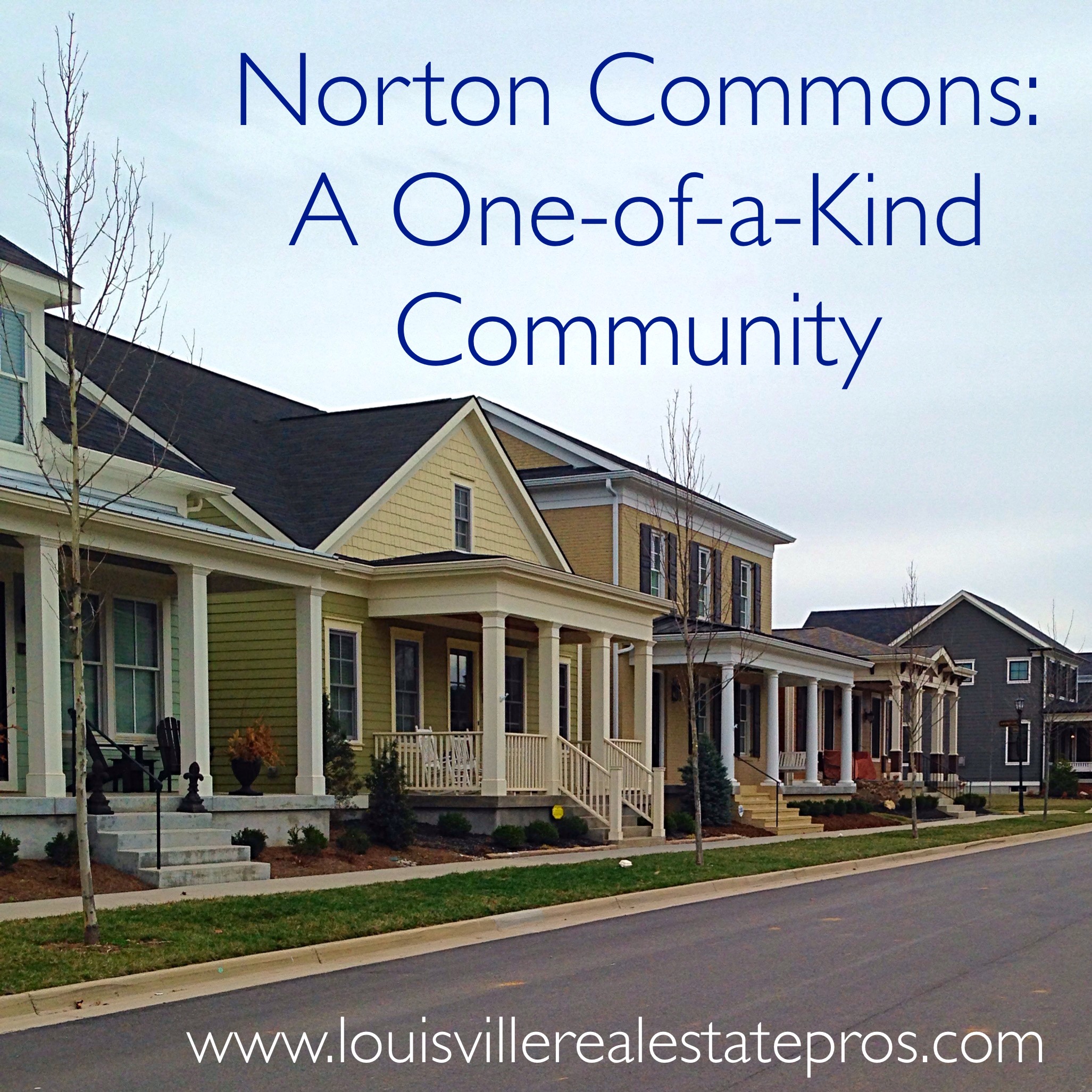 Located only 13 miles from downtown Louisville, on the northeast side of town, you will find a little piece of paradise. Norton Commons is Louisville, KY's first mixed-use community with a total blend of commercial and residential properties. If you haven't experienced a neighborhood like this, it is truly something you have to see for yourself!
Prospect, KY offers a great number of beautiful neighborhoods with mature tree coverage and a quiet community atmosphere. The area of Norton Commons is no exception. With all the amenities of a small town, the lifestyle of this neighborhood is hard to find elsewhere. Residents can take comfort in knowing they have everything they need for happy living within walking distance of home. Perfectly manicured lawns give way to a complete system of paved walkways connecting each area of the neighborhood. It's much like a scene from a movie! Neighbors have endless opportunities to meet up on a stroll to the local Town Center, a day at the neighborhood pool, or for a peaceful evening at one of the parks.
Planning to sell your...