Our business is growing!
2015 was a successful year for Louisville Real Estate Pros and all of our clients! We are dedicated to providing the best client experience in Louisville, so we commit to continuing our education to stay up-to-date with all of our area's market trends. We look forward to an even better 2016!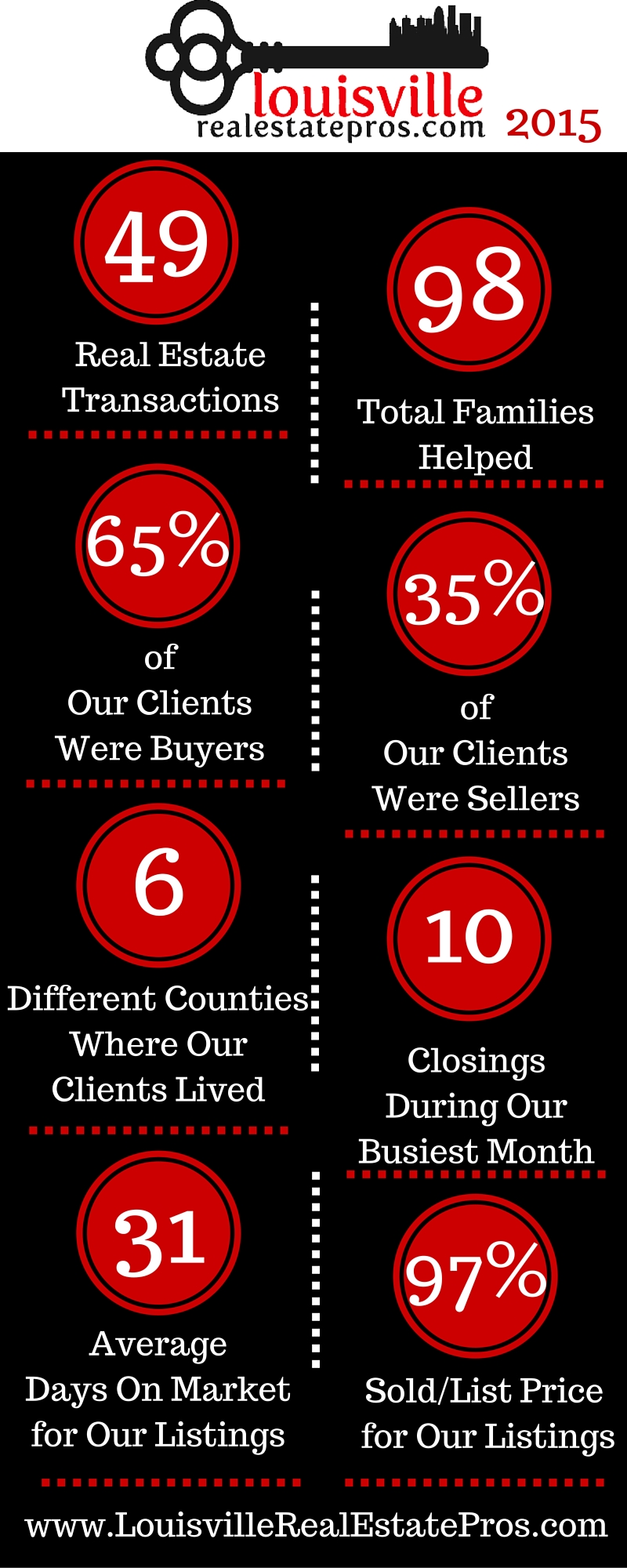 Are you looking for an experienced agent? Pam Ruckriegel with Louisville Real Estate Pros at Keller Wiliams Realty Louisville East is the best agent for the job. Contact her today! 502-435-5524.
...