Anchorage City Services
Posted by Pam Ruckriegel on Monday, September 10, 2012 at 3:58 PM
By Pam Ruckriegel / September 10, 2012
Comment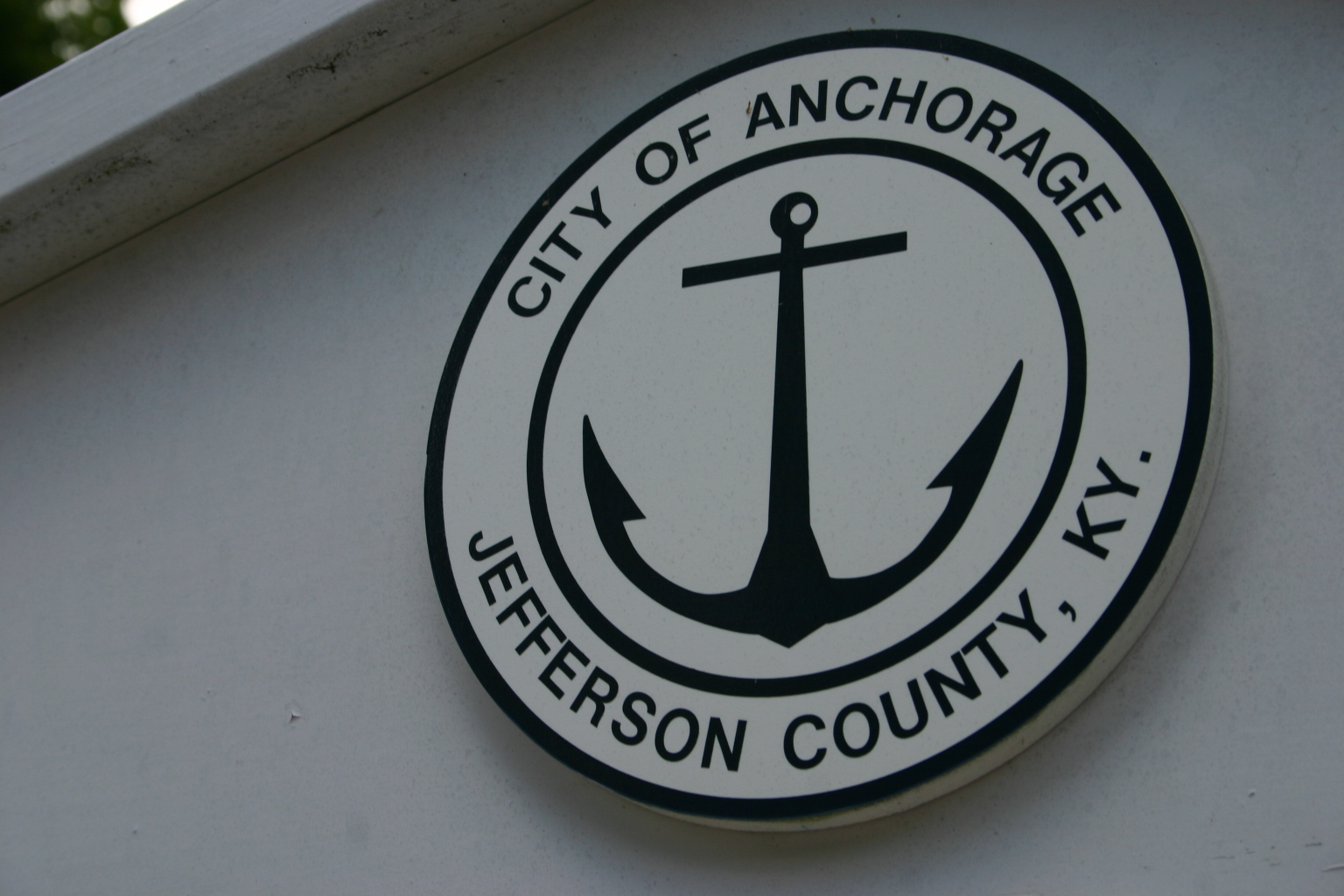 The City of Anchorage, KY governs itself for the most part. They have their own mayor, city council, police station, fire department, post office, and school. Anchorage has that small town appeal while remaining part of the Louisville area. These services are just one of the many reasons so many call Anchorage home. The value of having a local police and fire department is immeasurable.
The Anchorage Police Department is a 24/7 full service department. They are dedicated to being part of the community not just policing it. They have their own 911 Call Center which employs several people and have 10 full-time police officers. Anchorage prides itself on having well-trained officers that are ready to serve the residents of the community. The police department sits quietly behind the Village Anchor and on any given day, one can sit and return the waves of friendly officers as they patrol by.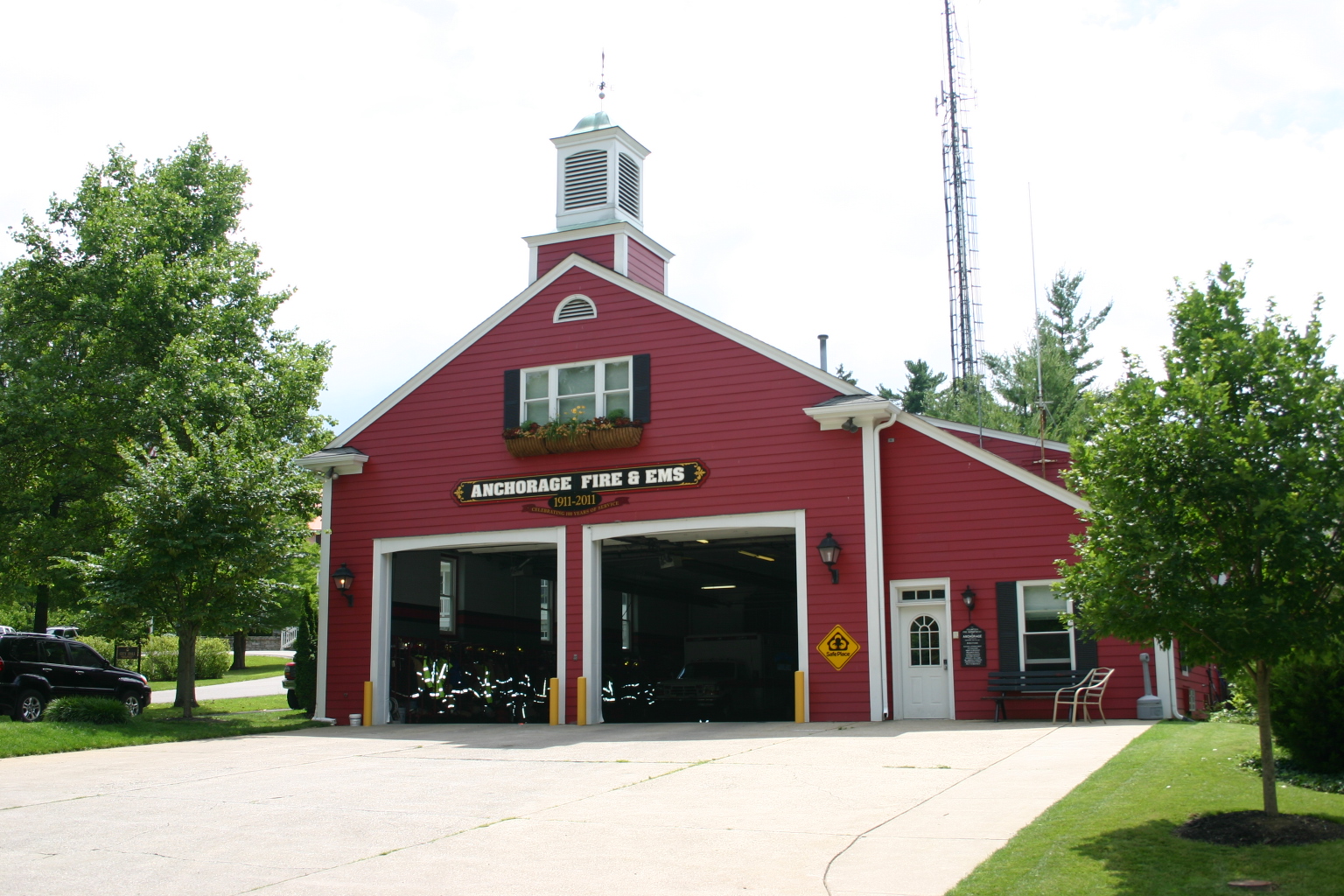 The Anchorage Fire Department is located directly in front of City Hall. This fire house is reminiscent of those of the early 1900's. In Fact, the decision to make an Independent firehouse for the City of Anchorage was made in 1911 and the firehouse was built shortly afterwards and remains well preserved. Today, it employs over 20 full and part-time firefighters and EMS. Their average response time is four minutes, something no other station in the Louisville area can match!
The Post Office is open Monday through Friday and sits in front of the iconic Anchor. Anchorage has a Forestry Board which is responsible for protecting the beautiful urban canopy. One of the other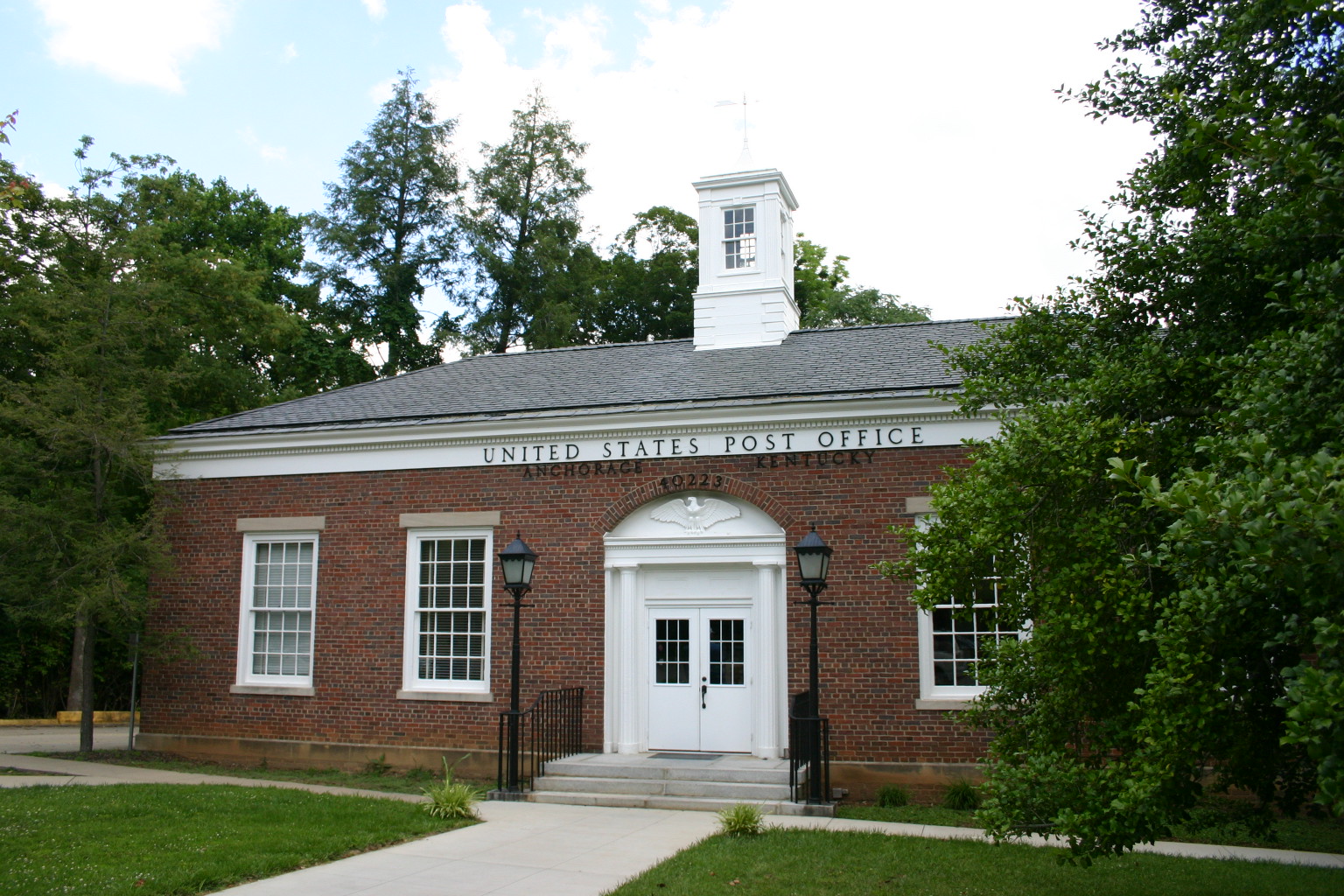 conveniences of living in Anchorage is "The Anchor Age", the local newsletter which highlights important information as well as upcoming events.
This city seems to have it all. The small town appeal paired with the big city conveniences all within a few short miles of Louisville. But who needs to travel? Everything one needs is wrapped up in the amenities of this charming city.