9 Ways to Be Showing Ready in 30 Minutes or Less! - Part 1
Posted by Pam Ruckriegel on Thursday, July 23, 2015 at 6:19 PM
By Pam Ruckriegel / July 23, 2015
Comment
**Thinking about selling your home? It might be worth more than you think!****Pam Ruckriegel with Louisville Real Estate Pros of Keller Williams Louisville East is the best realtor for the job. Contact her to get started on your one-of-a-kind listing today! (502) 435-5524.**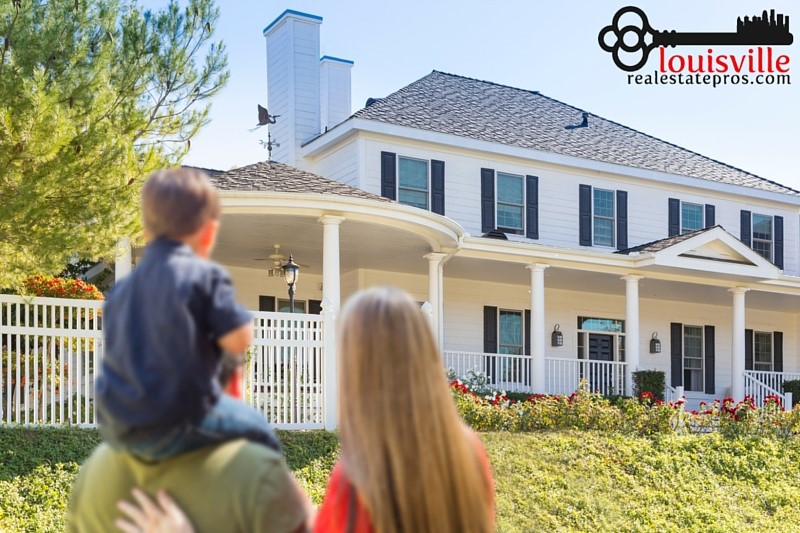 Nowadays, homes are selling so quickly that yours might not be on the market for long. This is great news for sellers, but it still doesn't take away the stress that comes with keeping your home showing ready at all times. We're all human, so it's hard to keep the place in top shape! This is especially true if you have little ones at home. But never fear; we have some tips to share for keeping your home ready for showings while still living a normal life inside! Once you have a system in place, it's completely possible to have your home showing ready in 30 minutes or less.
You may also like: 5 Simple Steps to a More Organized Home
Last minute cleanup is always easier when you're starting from a place of organization. I know it can be so difficult with your family's busy schedule, so just use these tips to set your family in the right direction!
Here is the first portion of our how-to guide on making sure your home is showing ready before you head out the door:
#1. Get a basket or bin for toys in the living room (or any other common room where your family spends most of their time). Showing your home to potential buyers, while raising little ones of your own, has the possibility to wear you out. Each day can be a never ending battle of millions of toys and rouge socks, so just the thought of adding house showings on top of that can be stressful. Believe me; I totally get it! There are ways to ease that feeling though. Keeping a basket in your living room can make a last-minute toy clean up a snap. Don't have time to put everything back where it belongs? Just toss it into the designated container, and you're done. If the basket looks out of place in the area, just put the whole thing back into your child's room. You've gone from warzone-style chaos to a toy-free area in less than a minute! (This is a great chore for the little ones to help with as well.) Try to get in the habit of throwing any stray toys into the basket before you leave the house. It's the perfect solution to cleaning up when you get one of those last-minute showing phone calls.
#2. Grab some kind of small bin or file folder for any mail or paperwork on your countertops. You'll be amazed at how cluttered your kitchen can look if you have stacks of papers waiting for your attention. We all have those pesky piles! The easiest way to deal with the stack when you're in a time crunch is to neatly collect them and put them in a file folder. A small metal mail collector bin can be found in any store's home or office section. A simple paper folder works too. Just collect it all together and stash the folder in a desk drawer or slide it onto a bookshelf. The key is to make sure potential buyers know you have somewhere to conveniently gather all of these types of things. Piles of paper make it seem like you don't have enough space; that can be a definite turn off to buyers. Again, in just minutes, your kitchen counter goes from a catch-all to a space meant for cooking and gathering with family.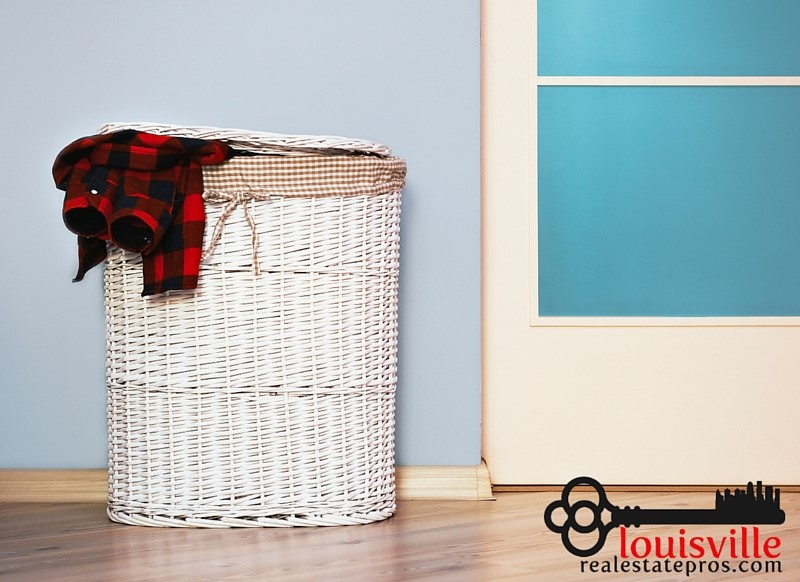 #3. Keep a laundry hamper in every bedroom. This may seem like an obvious suggestion, but some families use the laundry room as the only clothing drop-off area. Placing a laundry hamper in each room makes cleaning up the mess so much easier. Working to stay on top of laundry (both cleaning and putting it all away) makes the home feel much more organized, but there is always going to be dirty clothes - especially if you have boys! Buyers understand this. The key is to make sure that clothing ends up where it belongs. It's either in the basket or in the drawer. This is another great task to have the little ones help you complete. You can be straightening the kitchen while they do a clothing check in every bedroom. It's easy to run through the house and throw everything in the hamper in less than 5 minutes!
These first 3 steps will have you on the right track to be showing ready in 30 minutes or less. The process of home showing doesn't have to be stressful. You can get through it; we'll do it together! (For part 2 of our list, click here.) We've been in the business of selling homes for quite a while, so we can help make the process as smooth as possible. It's what The Louisville Real Estate Pros love to do!

Looking for more tips on how to prepare your home to sell? Contact Pam Ruckriegel with The Louisville Real Estate Pros at Keller Williams Realty Louisville East today! 502-435-5524.