5 DIY Projects to Make Your Louisville Home Sell FAST!
Posted by Pam Ruckriegel on Friday, May 29, 2015 at 10:15 PM
By Pam Ruckriegel / May 29, 2015
Comment
To some people, making the decision to sell your home can be a daunting one. But there is good news! The promise of the current state of the Louisville Real Estate Market, combined with a little guidance from someone in the Real Estate profession, can make the process of selling your home a much less stressful experience than you may think. Just a little bit of preparation can have your home looking fresh and ready for all of those potential buyers just waiting for the perfect place to call home! Take a little bit of time on these 5 DIY projects, and your home is likely to be on and off the market FAST!
Related Post: 5 Questions to Ask Yourself When Preparing to Sell Your Home
Related Post: 4 Things to Consider When Pricing Your Home to Sell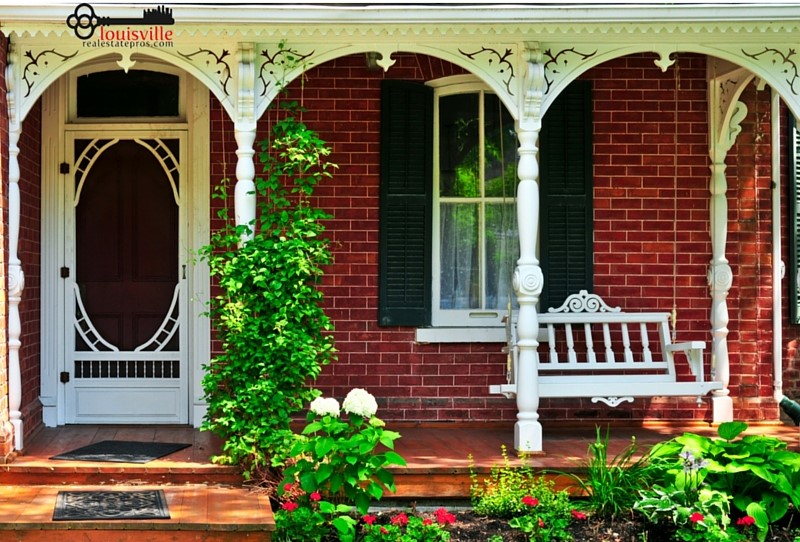 Project #1: Increase your curb appeal.
Taking a little time to put some love into the exterior of your home can greatly increase its appeal to potential buyers. Be sure to weed your flower beds, lay down some new mulch, trim up any bushes or trees, and maintain a freshly mowed lawn. Even though buyers will take on the responsibility of maintaining the landscaping on their own, the idea of starting with a yard that looks beautiful will almost always draw someone in. Weeds and messy landscaping just add on to a potential buyers list of things to do. The walk to the front door should be pleasant and stress-free!
There are numerous ideas for those homeowners who struggle a bit in the green thumb area as well. Just because you aren't the best with plants, doesn't mean your home can look amazing from the curb! Try placing a tall planter on your front porch and adding some evergreen trimmings. Or plant a few flowers in a wicker basket instead of a standard flower pot. Even purchasing pre-arranged hanging baskets can increase your curb appeal with very little effort.
As for the exterior front entry, painting your front door can make a world of difference as well; it's an inexpensive way to make it look like new. A new front lockset can also be a game changer. There is absolutely nothing worse than a potential buyer watching their Realtor struggle with a tricky lock. The moments from exiting their vehicle to opening the front door should be exciting and set the tone for what they are about to see inside. Sellers get one chance at a first impression, and these are guaranteed ways to make sure it's a good one!
You may also like: 4 Low Maintenance Landscaping Ideas to Boost Your Home's Curb Appeal
Planning to sell your Louisville home? It might be worth more than you think!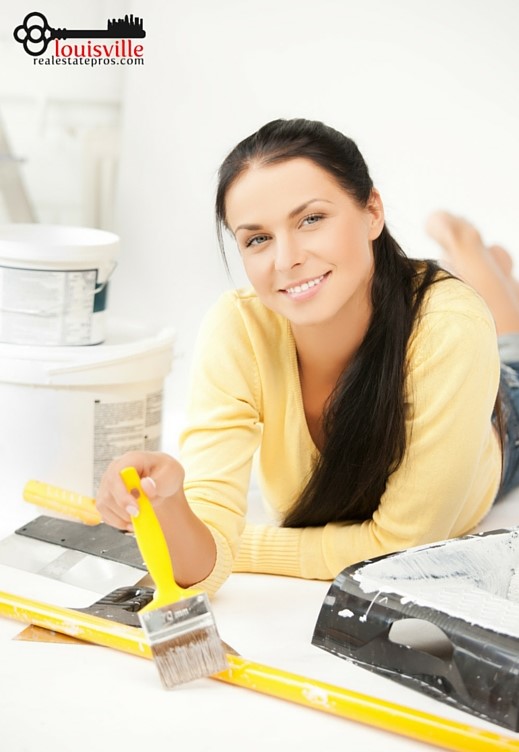 Project #2: Update your kitchen counters…with paint!
For a lot of people, a complete kitchen overhaul isn't in the budget when preparing their home to sell. However, there is a way to update the whole look of the kitchen without breaking the bank! Painting your countertops to imitate the look of granite or various types of stone has become a popular option among homeowners, and all it takes is a little bit of research and the ability to follow directions. You can find tons of tutorials online demonstrating how to paint your laminate countertops, and whole kits are available at any of the big home improvement stores. You will want to be sure to follow the manufacturer's directions exactly, but most include: cleaning the counter (ridding the surface of all grease), sanding, applying primer, painting or sponging (to create a textured look), and applying a sealant. An upgrade like this can completely transform the look of your space. It is well worth the time spent!
Project #3: Regrout old tile.
Old and dingy bathroom tile automatically has potential buyers thinking about a renovation. A great way to avoid this impression is to scrape out the old grout and replace it. It's a task that most people don't enjoy, but it is most definitely worth every minute you put into it. Small grout removal tools are sold at home improvement stores and can be very inexpensive. Again, this seemingly small change can have your bathroom looking fresh and brand new.
Project #4: Spice up your unfinished basement.
Most people think a basement can either be a beautifully finished space for entertaining or an unfinished space meant for storage. However, there are some basic changes you can make to have your unfinished basement looking like a great place to hang out! Painting or staining the cement flooring is a great way to change the look of the entire space. Combine that with painting the walls and overhead joists, and you have already transformed the area. Hanging a curtain to hide the water heater and electrical panels is an inexpensive modification worth making as well. Set up some furniture or rearrange the pool table and games, and you have made an enormous difference in the eyes of the potential buyers. Even though the space is unfinished, you have created an entire extra area that they can see themselves enjoying. This is all at a fraction of the cost of a remodel and with just a weekend's time!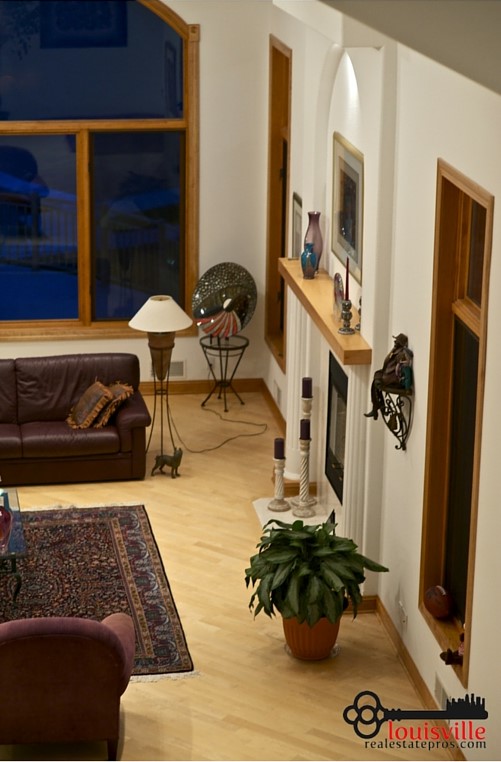 Project #5: Declutter your space.
Much to the surprise of many sellers, clutter can be one of the biggest turn offs to buyers. You can make all the property upgrades in the world, but if your home is totally unorganized, those upgrades won't matter. Buyers have a hard time getting past all of your possessions to envision their own future in the home. A good rule of thumb is to reduce items on bookshelves and tables by 50%. It seems like a lot, but remember that less is more in this arena. The more open table space and surfaces there are in the home, the larger the space will appear. Just be sure not to rid your home of all things personal. A family photo here and there will give the space a story. You want buyers to be able to envision themselves growing in the home, but you also want them to see how happy you have been living there. Buying a home is an emotional process, so let them see that you have made some wonderful memories in your home. Let them feel how much joy can be found there!
You may also like: 5 Simple Steps to a More Organized Home
So as you can see, there are quite a few DIY projects that can be completed to increase your home's appeal to buyers. Handling these projects on your own can drastically cut the cost of hiring a professional to do the work as well. If you commit the time to these changes, you will see the home transform before your eyes. With the transformation, comes the potential for your home to sell faster than you ever thought possible!

Getting ready to sell your home? Contact Pam Ruckriegel with The Louisville Real Estate Pros at Keller Williams Louisville East. 502-435-5524.