4 Reasons Why Home Staging is Important
Posted by Pam Ruckriegel on Monday, November 9, 2015 at 9:00 AM
By Pam Ruckriegel / November 9, 2015
Comment
Home Staging - not just for the professionals!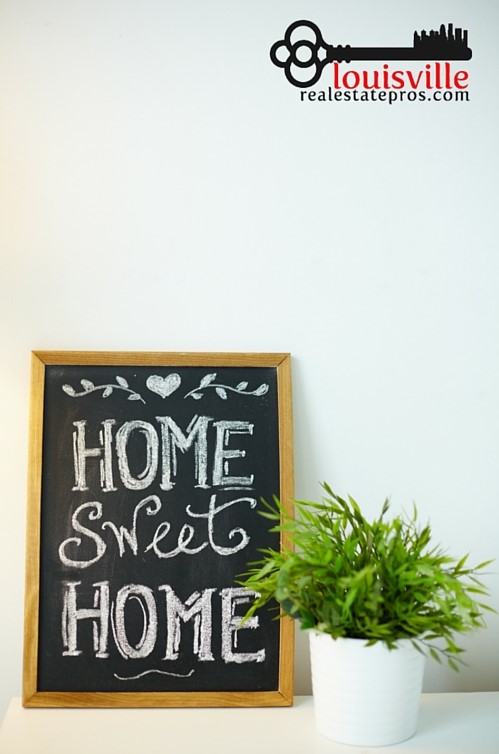 The words "Home Staging" tend to mean different things to different people. The big picture of Home Staging, however, is pretty simple. It comes down to cleaning up, clearing out, and arranging furniture and décor in a way that will appeal to potential buyers. The overall goal of staging your home is to grab a buyer's attention and result in a quick sale at your preferred price. Talk to your experienced Realtor about Home Staging; they should be able to give you some pointers to get the process moving.
Planning to sell your Louisville home? It might be worth more than you think!
If you are preparing to sell your home, you may wonder how important Home Staging really is in the long run. A buyer will end up making the house their own eventually, won't they? So why does Home Staging make such a difference? Can we get our home sold without focusing on Staging? Let's get some of these home selling questions answered with our 4 reasons why Home Staging is important.
You may also like: 5 Questions to Ask Yourself When Preparing Your Home to Sell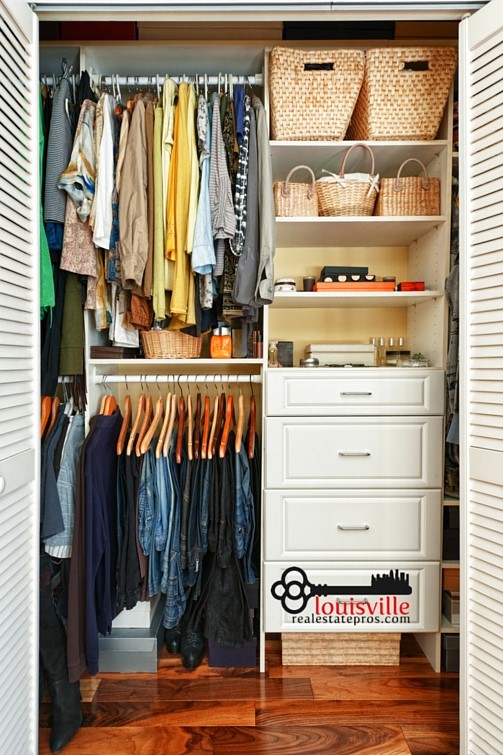 #1. Home Staging forces you to get rid of clutter. You'll need to declutter before you move anyway, right? Getting a head start and really cleaning out prior to listing your home will make a huge difference. Buyers will open closets and look inside cabinets. Everything should be as organized as possible. You certainly don't want a buyer to open a closet and see it stuffed to the ceiling; it would give the impression that there isn't enough storage in the house. The same goes for bookshelves and table tops. If possible, try to pack up 50% of what you have displayed. Less clutter will make the home appear larger, and potential buyers will have an easier time envisioning themselves living there.
#2. Home Staging can result in a quicker sale. Taking the time to organize and prepare your home for the market ahead of time can end up shortening the period your house spends on the market drastically. A perfectly staged home may help the home to appear more Move In Ready; this can then appeal to potential buyers. For a lot of buyers, envisioning themselves in the home helps them make a quicker decision. Buying a home is an emotional process, and Home Staging can have a direct effect on how quickly that process goes.
You may also like: Pros and Cons of Holding Open Houses in the Louisville, KY Real Estate Market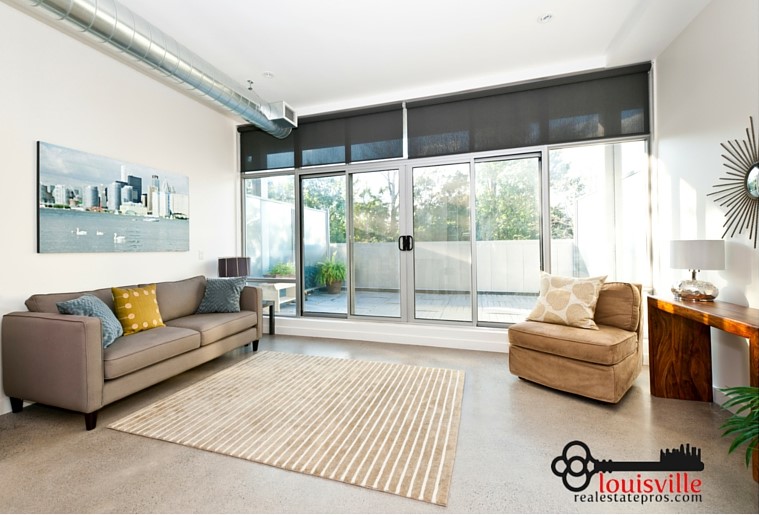 #3. Home Staging makes you think like buyer. One of the best ways you can prepare your home for the real estate market is to get in a buyer's mindset. While parting from your home may be an emotional time, thinking like a buyer is necessary to ensure a successful sale. Take the time to walk through each room imagining you are seeing if for the first time. As much as you love your home, think about what aspects a buyer may want to change. Are there any major fixes, beyond the Home Staging arena, that need to happen? What would a buyer think about your basement filled to the brim with your collection of antique books or your child's room with posters covering every inch of the walls? To you, these may seem like things that a buyer should be able to look past. However, if someone has never seen the space without all of these things, it may be hard to imagine it any other way.
You may also like: 4 Things to Consider When Pricing Your Home to Sell
#4. Home Staging may result in a higher selling price. Much like the idea of possibly resulting in a quicker sale, Home Staging has the potential of driving a higher selling price for your home. When a buyer sees a home that is Move In Ready, they simultaneously see less work. Less work results in less money spent on any kinds of renovation projects. With less money needed for home projects, a buyer may be more willing to pay a higher price. There are certainly instances when Home Staging can really pay off financially.
You may also like: 5 DIY Projects to Make Your Louisville Home Sell FAST!
As you can see, staging your home can make a huge difference in the selling process. For most sellers, the goal is to sell quickly and for the highest price. Taking the time to focus on Home Staging can do just that. You only get one chance to make a first impression with a potential buyer, so make sure it's a good one!

Need more tips on how to sell your home for the best price? Contact Pam Ruckriegel with Louisville Real Estate Pros at Keller Williams Realty Louisville East. She has the experience to get your home sold FAST! 502-435-5524.
Planning to sell your home? Let's chat!