2015 St. Patrick's Day Parade - 'Hibernians do it in the Highlands'
Posted by Pam Ruckriegel on Tuesday, March 10, 2015 at 11:00 AM
By Pam Ruckriegel / March 10, 2015
Comment
It's every Irish lad's favorite week of the year - St. Patrick's Day is upon us!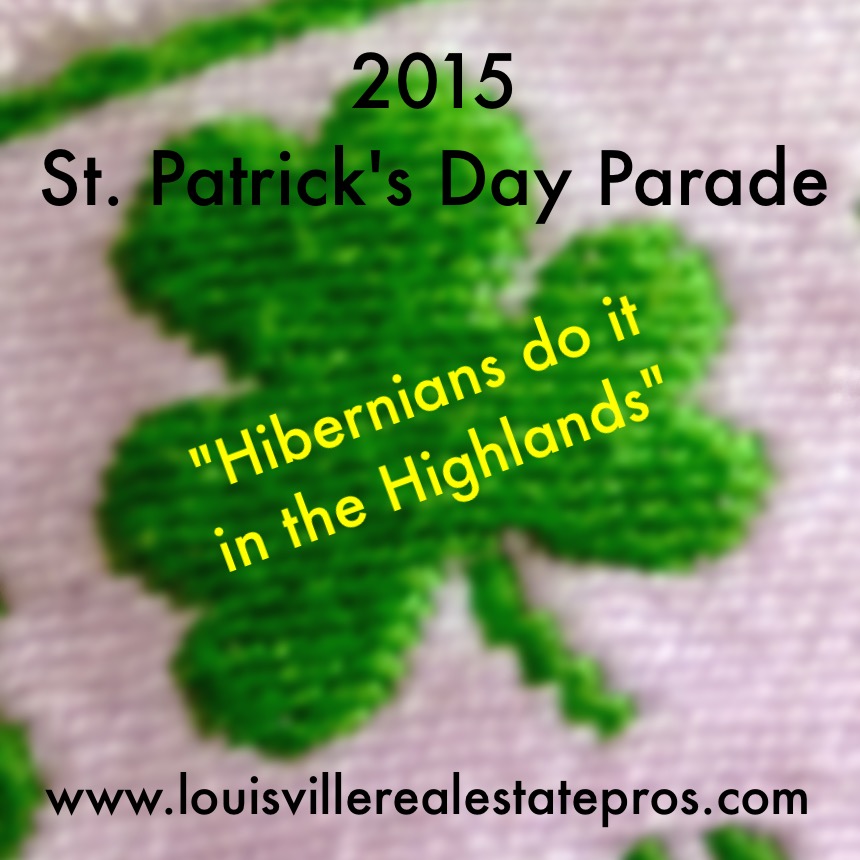 When it comes to celebrating the feast of St. Patrick here in Louisville, KY, no one does it better than the Ancient Order of the Hibernians. Originally founded in New York during the 1800's, the AOH grew from a need to guard the lives of Catholic priests who were in constant danger during the 1600's while holding true to the Catholic Faith. The Ancient Order of the Hibernians has transformed into an organization that focuses on keeping the Irish heritage alive here in the United States. The organization offers a place for Irish American Catholics to uphold their traditions while staying true to their motto of "promoting friendship, unity, and Christian Charity".
As one would expect, members of the AOH (really anyone who is the slightest bit Irish…or just enjoys a good Irish beer) wait patiently each year for one of the biggest parties in Louisville – St. Patrick's Day! St. Patrick, the patron saint of Ireland, is known for his personal transformation into a faithful believer of God. His use of a green shamrock while explaining the "three Persons in one God" (an important foundation of the Catholic Faith) paved the way for the holiday's symbol today. As the people of Louisville gather to pay homage to the patron saint of all things Irish, the Ancient Order of the Hibernians prepare for one of the most beloved parades our city has to offer.
The St. Patrick's Day Parade is this Saturday, March 14, 2015, in the heart of the Highlands. Although the march begins at 3pm, parade-goers will begin to gather in the morning along the parade route to start participating in the festivities. There are a ton of choices for the all-day parade-goers along Restaurant Row, but the Irish establishments like Molly Malone's and O'Shea's will be life of the party. There will surely to be lots of Irish shenanigans, but Louisville's St. Patrick's Day Parade is made for families! Over 100,000 people are expected to participate and line the streets along Bardstown Road. The parade begins at Baxter and Broadway and will continue down Bardstown with plenty of opportunities for the kids to grab beads and goodies from the floats and groups that pass by. Bring your chairs and your best Irish outfits for a day that promises to be fun for the whole family!
Is the area of the Highlands calling your name? Contact Pam Ruckriegel with the Louisville Real Estate Pros at Keller Williams East to help you buy or sell your unique Highlands home. 502-435-5524.