2014 Warbirds Over Louisville: Presented by the River City Radio Controllers
Posted by Pam Ruckriegel on Thursday, October 2, 2014 at 8:00 AM
By Pam Ruckriegel / October 2, 2014
Comment
2014 Warbirds Over Louisville
An event made possible by the River City Radio Controllers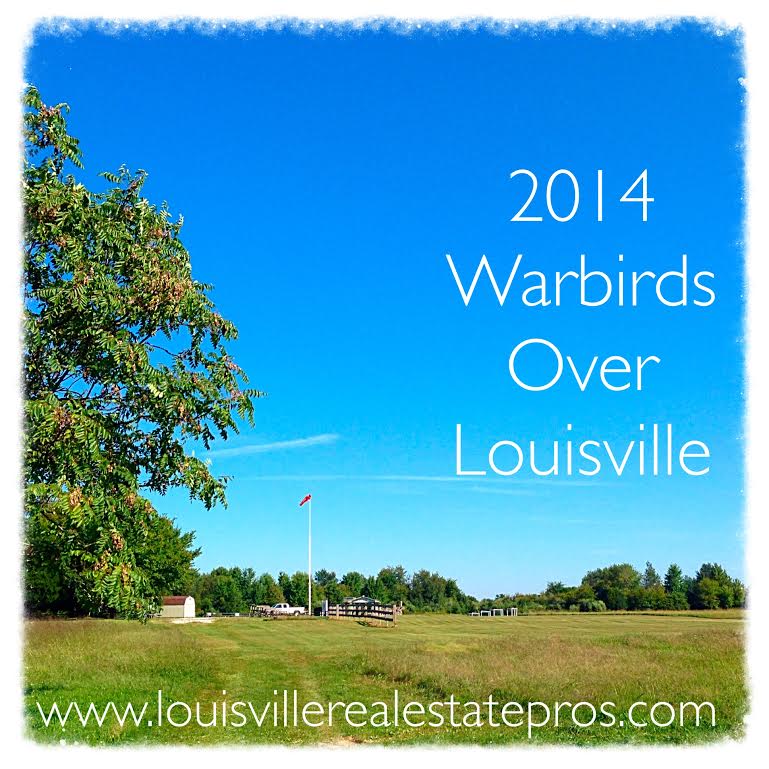 Calling all radio control aircraft enthusiasts! Visit the area's well-known E.P. "Tom" Sawyer State Park, located on Louisville's East End, to experience this year's Warbirds Over Louisville. From 10am until 5pm, on October 11th and 12th, all are welcome to attend. Whether you are a seasoned radio control veteran or just interested in enjoying the show, this is an event like no other in the city! The River City Radio Controllers will provide you with the opportunity to witness various aircraft in action. All aircraft, from WWI models to modern, are invited to participate. There is a $15 landing fee, and on-site camping is allowed.
The River City Radio Controllers Club has been present in the city of Louisville for over 40 years. This group of around 130 radio control pilots have been presented with multiple awards within Jefferson County for their outstanding focus on commitment to outreach in Louisville's communities. The helicopters and aircraft flown by these pilots, from the Bill Fluke Field, vary in size and flying capabilities. From less than a foot wingspan to a span of 10 feet or greater, all fixed-wing planes are welcome. Stop by anytime the park is open to check out the airfield for yourself! If you are new to excitement of the radio control aircraft experience, you can learn to fly here in Louisville too. The River City Radio Controllers offer lessons during the spring and summer months; maybe you can train to pilot your own aircraft in next year's Warbirds Over Louisville airshow!
After you have taken some time at the amazing radio control field and designated airspace, be sure to check out the various other amenities that E.P. "Tom" Sawyer Park offers. Get your daily exercise in on one of the park's two trails. (If you are looking for a more scenic hike, the Goose Creek Trail is for you. The majority of this pathway stretches through open meadows and wooded areas at a length of around 1.25 miles. The mile-long Fitness trail loops around a portion of the park with a wide, gravel pathway.) There are multiple tennis courts, soccer fields, outdoor workout stations, picnic areas and an awesome playground to visit with the kids. You will even see one of the country's best BMX tracks! The options are endless at one of Louisville's largest parks.
When you combine all that E.P. "Tom" Sawyer Park has to offer with an amazing show put on by the River City Radio Controllers, the weekend of October 11th and 12th is sure to be a great one for the whole family. With some beautiful fall weather showing its face here in the Bluegrass, there is no better way to spend your time than outdoors at the 2014 Warbirds Over Louisville. Bring the whole family for an awesome day in the park. You surely won't regret witnessing the area's best radio control pilots in action!
Are you a radio control aircraft enthusiast? Do you love spending your time exploring new activities outdoors? Let the Louisville Real Estate Pros help you find a home close to all of the action. With so many beautiful homes located in Louisville's East End, you are sure to fall in love with a new place to call your own! Contact us TODAY! (502) 554-9554.
Enter Contact Information:
Neighborhood:
Anchorage Pointe