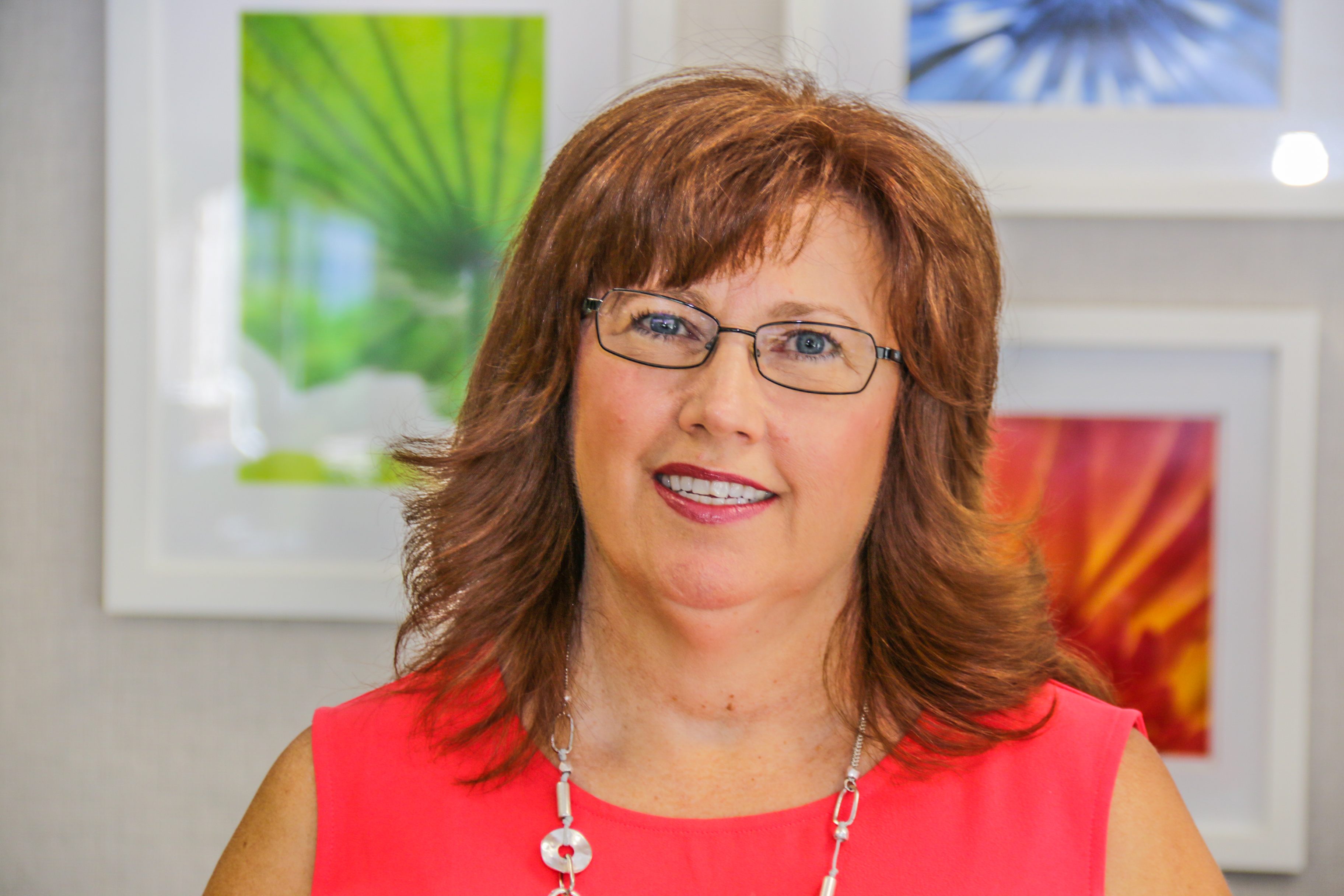 Pam Ruckriegel: Lead Agent
I have worked in the Louisville, KY real estate business since 2004. Believe me when I say the time has FLOWN by! My love of the business began when I worked as the PR Manager for Weichert Realtors at their headquarters in New Jersey. After working with so many great agents in a 24 office region, I was inspired to obtain my own real estate license. I wanted more personal contact with clients, and working to be the area's best Realtor has provided me the opportunity to have just that!
Having personally endured three interstate relocations, I am in a unique position to empathize with the stress that families face when moving to a new area. I strive to get to know each of my clients on a personal level and truly understand what they are looking for when buying or selling a home. As a specialist in relocation, I help clients learn the different flavors of each area of town, understand the area's school options, and have a true feel for what a day in their Louisville life might look like. They are putting a lot of trust in my knowledge of Louisville's real estate market, and I take that trust very seriously! I love sharing the experience of home buying or selling with my clients not only as their guide and Realtor…but also as a friend.
Whether you are visiting our website as a home buyer or seller, I am here to help. My team and I have a well-oiled system in place that is sure to assist any buyer or seller get the results they want. You tell us what you are looking for, and we listen. We won't stop until you, as our most valued client, are satisfied. We have the technology, ideas, and expertise to guide you through a swift home buying or selling experience.
Previous clients will tell you that I'm a "go getter", and I couldn't agree more. My proactive work ethic gets us the results we are looking for; there's no room for wasted time in real estate!

Contact Pam
502-435-5524
pam@louisvillerealestatepros.com
Some More Fun Facts...
In a divided city, Cards or Cats?
CARDS all the way!
Best kept Louisville secret?
Annie's Attic in Middletown and Charlotte's Web in St.Matthews. I love consignment shopping, and these two places have the neatest finds. They are great places to check out when decorating your new home!
Best Kentucky Derby memory?
I remember watching the races in Chicago while I was in labor! My daughter, Jayme, was born in a photo-finish with Unbridled.
See what people are saying about their favorite Louisville Realtor
Pam was very informative and made us feel comfortable in trying to make decisions. She understands that we have never done this before and made us feel very comfortable.
A. Swearingen
Pam is awesome!!! Above and beyond. A great realtor to have on your side!
S.C.
Experienced Real Estate Agent, Pam walked us through the selling process and negotiated a contract within 15 days of listing the property. Shes extremely detailed oriented and her team are as well. Pam is respected in the community and absolutely enjoys her team and provides excellent service to her clients.
A.C.
I want to take a moment and highly recommend Pam to anyone wanting a good realtor. She was ansolutely amazing in our home buying process. Thanks!
A.C.
If you need a realtor,
Pam Ruckriegel
is the best! She keeps your vision in mind and reminds you when you easily get sidetracked by things that weren't on your must-have list She is patient (she took us to more than a dozen houses), honest and fun!When we moved here she was the one who helped us learn about Louisville and when we were ready to buy after a year she got us into our ideal home.Thanks Pam! You're awesome!
A.Camba